HACCP plan
Restaurant standards for opening a restaurant
Opening a restaurant requires a detailed plan to withstand industry challenges. One in three new restaurants will not ...
---
Opening a restaurant requires a detailed plan to withstand industry challenges.
One in three new restaurants will not survive their first year in business.
Restaurant standards serve as the basis for what the customers will expect from your food business.
Opening a restaurant is a lot more than just serving excellent quality and unique types of food. You can have the best interior design, the most memorable menu concept, a good location, complete marketing vehicles, and a hefty capital. Still, your business wouldn't last long if you are not compliant with food safety standards.
Your approach to food safety can significantly affect how long your business would last in the restaurant and food service industry. You may have heard of a successful restaurant that went down due to health code violations. Food safety is always a non-negotiable food safety aspect.
To ensure the first step to achieving a successful food business, an aspiring food business owner must be aware of restaurant standards for opening a restaurant. Securing a HACCP food safety plan during your restaurant development stages helps you achieve compliance faster.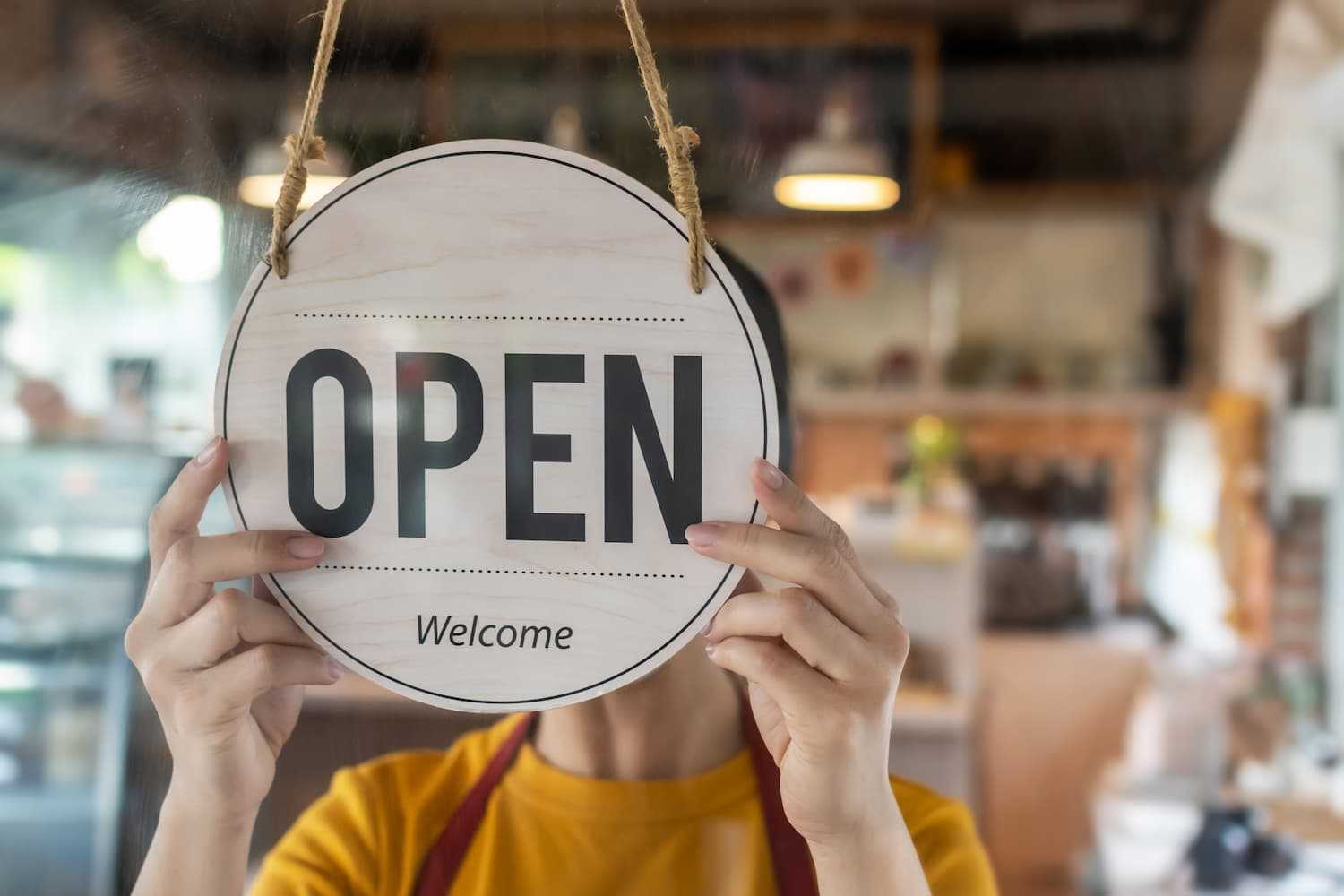 Gaining customer confidence is not an easy task. It takes a lot of effort to attract customers, yet you only need to get a straightforward health violation to lose a majority of them. In addition, your concept must be flexible as the food market is very variable, and trends always come and go. In the US alone, at least 13,000 new restaurants opened in 2018, leading to an all-time high number of 660,755 restaurants by spring. Of these new restaurants, only a handful would be able to survive the tight industry of food service.
If you want to know how to open a food business that meets all food safety laws, read our checklist for opening a restaurant and become compliant from the start. You need to know about food safety standards and the food safety management system required to open your dream restaurant.
How to open a restaurant?
The idea of opening your dream restaurant is aspired by many. Despite this, not all dining restaurant dreams come to fruition. A lot of planning goes into opening a restaurant. Everything must be planned to the last detail for a smooth sailing launch. Despite the fact that at least 30% of newly born restaurants fail in the first year of their operations, you can avoid it by ensuring that you tick off every important point in opening a restaurant. A solid plan is needed to fulfill your dreams.
You need to have a plan on where to source your capital, your target supplier for food, your resource management system, and your food safety compliance.
Here are the steps that can lead you to open a restaurant:
The concept for your restaurant
Business plan
Capital source
Permits and licenses
Insurances
Tools and equipment
Layout design
Workforce
Marketing strategy
Food safety management system
There are other factors that you need to consider when opening a restaurant. This list is not necessarily exhaustive but highlights the most important things you need to accomplish. In the following parts of this article, we'll dive deeper to understand each factor.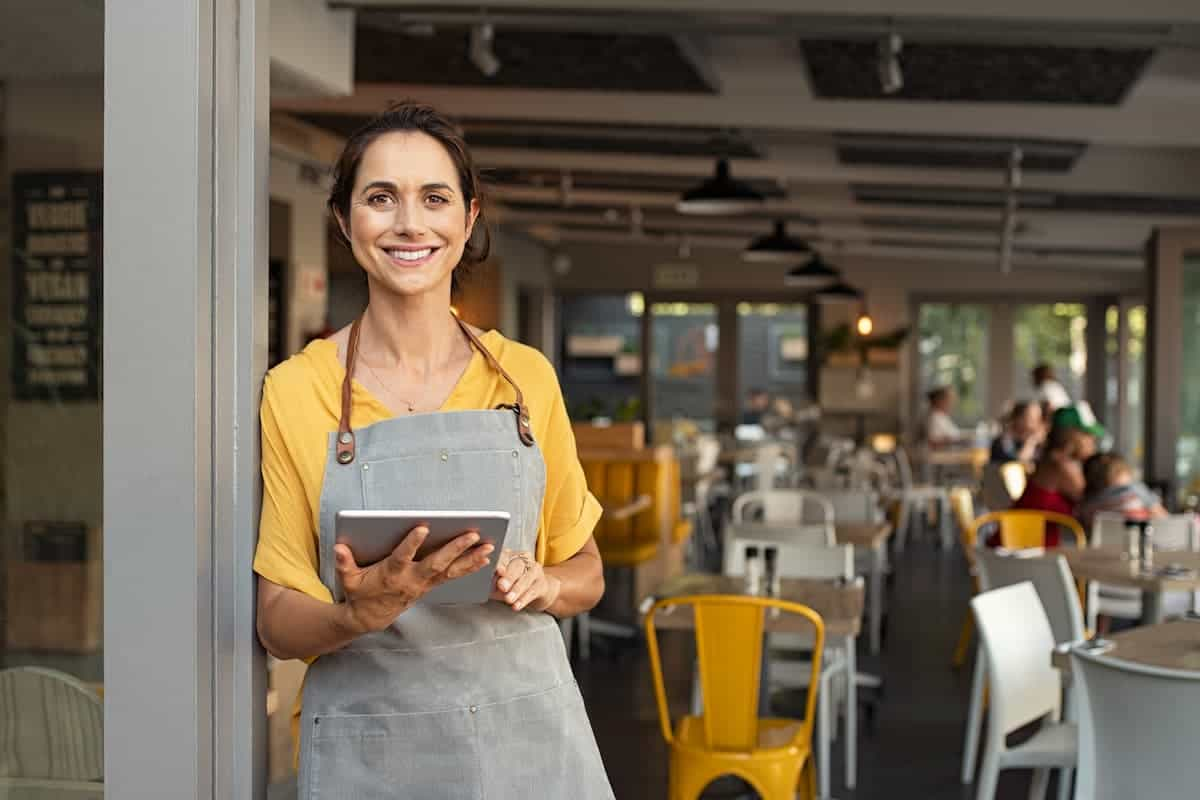 Restaurant safety standards
Food safety is a responsibility that every participant in the food supply chain must uphold. High standards of food safety must be maintained and monitored on a daily basis, from sourcing ingredients from farms up until they reach the plates of the customers to become a successful restaurant. Food service businesses worldwide are subject to strict evaluation from federal and state food safety agencies.
The government plays the biggest role in regulating food production, supply, and distribution in every food industry. Government food safety agencies establish food safety regulations and laws that help protect consumers from foodborne illnesses or any potentially hazardous events. Along with their roles, state and local food safety agencies help build particular food safety regulations for communities.
The primary food safety agencies that play significant roles in food safety regulations in the US include:
United States Food and Drug Administration (US FDA)
United States Department of Agriculture (USDA)
Centers for Disease Control and Prevention (CDC)
the United States Public Health Service (PHS)
The decisions and regulations enforced by food safety agencies are often influenced by private food safety organizations and consumer-led groups. Both government and private food safety agencies work together to synchronize laws and regulations to help both producers and consumers understand their responsibilities and contributions to food safety.
The major food safety agencies of the US are responsible for crafting and implementing food safety regulations such as the Federal Food, Drug, and Cosmetic Act and the Food Safety Modernization Act. Additionally, they are responsible for providing food businesses with comprehensive guides for managing a food business, such as the Food Code.
This document contains information on standards and model forms established by the FDA. The Food Code also includes management advice for the workforce, equipment, safety practices, facility layout, and other food business areas to help them achieve safe operations.
Why are restaurant standards important?
Like any other industry, restaurant standards are established to achieve consistency in quality and food safety. Standards also serve as the basis for customers on what to expect from a food service establishment. Restaurant standards are generally accepted guidelines and regulations recognized within the whole food industry. This means that customers usually have a general expectation of what they would get from dining in an entire restaurant. Some may expect a dazzling dining experience, whereas some may have lower standards.
Common customer expectations would include:
Safe food
Wide selection of menu
Top-quality ingredients and dishes
Friendly and respectful interaction with customers
Clean facilities
The minimum standards on safety, quality of foods, and consistency in customer service all make up the resulting satisfaction of a customer. A customer would most probably dine in your restaurant more than once if they were satisfied with your service and if they do not get any foodborne illness from your food.
When your team consistently delivers high standards for your restaurant, you start to develop customer relationships that translate to better sales. This achievement also helps you effortlessly market your brand by word of mouth and gain access to a broader market. Maintaining a high level of food safety standards also favors food businesses when passing food safety inspections.
Statistics in the food service industry
Every year, organizations such as the National Restaurant Association release information on the current state of the food service industry. Information includes current success rates and a decline in food establishment openings. Such information helps aspiring business owners understand the current state of the industry and aid in building strategies.
Here are 10 findings from a restaurant industry report that might help you in your decision-making process:
These statistics can give you an idea of how stringent the restaurant industry is and how important customer relations are. The restaurant industry can be saturated; that is why all steps towards opening a restaurant must be properly planned and well-maintained on a regular basis. Consider existing information such as trends, marketing analyses, and published statistics on customer behavior to support your future restaurant.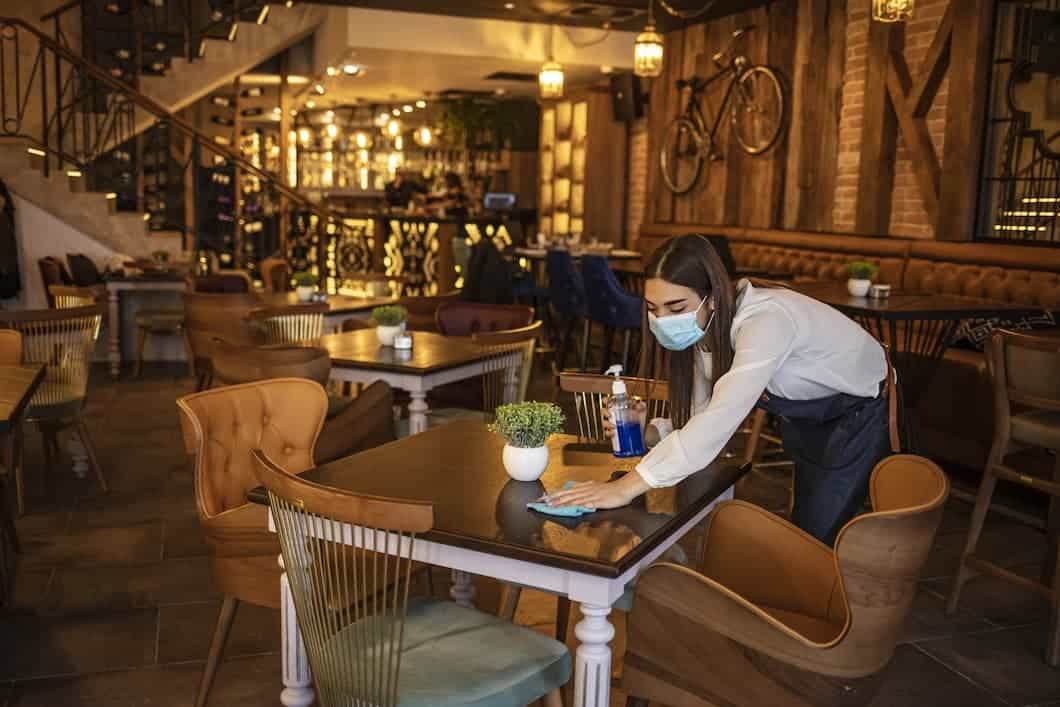 What do you need when opening up a new restaurant?
At least 10,000 restaurants open every year in the US. This information makes it more important for aspiring food business owners to stand out. Before even finding marketing materials for your future restaurant and attracting customers, you must first comply with the most basic requirements to open a restaurant.
Opening a restaurant means undergoing several transactions with different regulatory agencies to secure permits and licenses. This task also includes the need to register your business with federal revenue services. After securing the legal requirements, you must next secure suppliers for resources, including equipment, ingredients, and workforce.
Read the following section for a detailed guide on the necessary things to open a restaurant.
Steps and tips for opening a restaurant
Opening a restaurant starts from the conceptualization of your business down to planning your opening date. Everything must be documented and accounted for to ensure that you are prepared to face any potential challenges ahead. To help you prepare yourself and your chosen team, here are some of the most important steps that you need to consider.
1. Select your niche or create your concept. (Include types of restaurant segments)
It will take more than just trying to fulfill a restaurant idea and a long-life dream of opening a café to last long in a business. With all of the many competitions present in the industry, you need to figure out how to stand out. The sample menu, ambiance, and service of your food establishment will depend on the restaurant concept and market niche you have chosen.
If you are not aware, there are many different types of restaurants in the industry. A restaurant where you sit down and take your time scheming a detailed food menu is different from one where food is served quickly and meant for takeout. Each type of restaurant segment has its own competition, which will require different marketing strategies, and understanding them will help you strategize for a better business plan.
Fast food. This type of table-service restaurant focuses on providing quick food service with a more limited menu and seating. Most fast-food restaurants have less to no outdoor seating at all. The foods that they offer are generally cheaper, and some are already precooked for faster service. A fast-food restaurant is also called a quick-service restaurant.


Fast-casual. Contrary to fast food restaurant dining, this type of segment offers freshly made food, therefore, it is considered higher quality than the former restaurant segment. Although, as the fast-food segment, fast-casual restaurants offer limited seating.


Casual dining. This table-service restaurant segment offers full service with more seating capacity to accommodate a large number of consumers. In this setting, consumers come to enjoy the food and the ambiance of the place. Variations of the menu can also be more extensive compared to quick-service restaurants.


Family dining. Family dining restaurants have the same table-service restaurant concept as casual restaurant dining but cater to bigger groups such as families and have a wide variety of options. Usually, alcohol is not served in family restaurants, and food serving is much more significant.


Fine dining. This type of table-service restaurant segment offers added value from the upscale service, premium quality of ingredients, and professional service. You can expect a more complex menu and higher food costs for fine dining restaurants.
2. Write a business plan
The restaurant business plan creation is integral to an opening activity for startup restaurants. It contains the description of your restaurant idea, its presentation, financial projections, marketing plan, marketing materials, business model, and organizational structure. Making a business plan allows you to identify any potentially lacking areas and highlight the strengths of your proposed food business. This comprehensive documentation will also serve as proof of your preparedness to investors when seeking funding.
A business plan typically consists of the following components:
Company background (e.g., concept, description of services, and limitations of the company.)
Products description and sample menu
Target customers
Marketing analysis
Organizational structure
Business strategies
Financial plans
Inventory of target investments (e.g., equipment and supplies)
Sample restaurant business plans must have an executive summary that will contain all of the important components of the plan, highlighting the objectives and strengths of the business. The stronger your business plan, the more likely will your business withstand market challenges.
3. Secure funding
Not everyone has the immediate capacity to fund their restaurant business venture. Asking where to find the source for your capital is a common question for restaurant owners. There are a lot of funding terms provided by both government and private agencies. At this point, you would need a secure business plan to present to business loan providers. The acceptance of your request may depend on how concrete the plan is.
Here are some of the most common financing programs available for restaurant business ventures:
Brick-and-Mortar loans. Physical banks that offer services in person. Considered a traditional commercial bank loan.


Crowdfunding. A relatively recent source of funding is where any restaurant owner seeks the help of many individuals to fund the venture as a form of donation.


Small Business Administration Loans. Funding can come from government agencies for supporting small businesses. This type of loan requires smaller credit scores, but you must provide collateral.


Investors. potential investors provide capital for startups either in exchange for a part of the company or for other favors. They can be personal acquaintances, a private investor, or granting bodies who want to help you and share parts of the company. The terms for such investments may sometimes be more flexible than corporate-provided investments.
While funding is very helpful for restaurant startups, you need to keep in mind that funding is lent money depending on your final agreement. You would need to pay them back within the agreed time period. Loans must be wisely spent and invested on resources that will help you pay them back.
4. Choose the location and layout of your building plan.
Map out the layout of your premises and have a look at the complete structure of the building. Is the building suitable for a restaurant business? To meet the criteria, your commercial kitchen space needs to be big enough so that your commercial restaurant equipment will not be cluttered and to have enough space for kitchen traffic.
The waste area needs to be separate from the food production and the food delivery areas. The latter should also be easily accessible. The raw and high-risk food preparation areas need to be clearly identified and separated from the ready-to-eat foods. Check out our HACCP Plan template where you can easily manage a location plan and facility plan.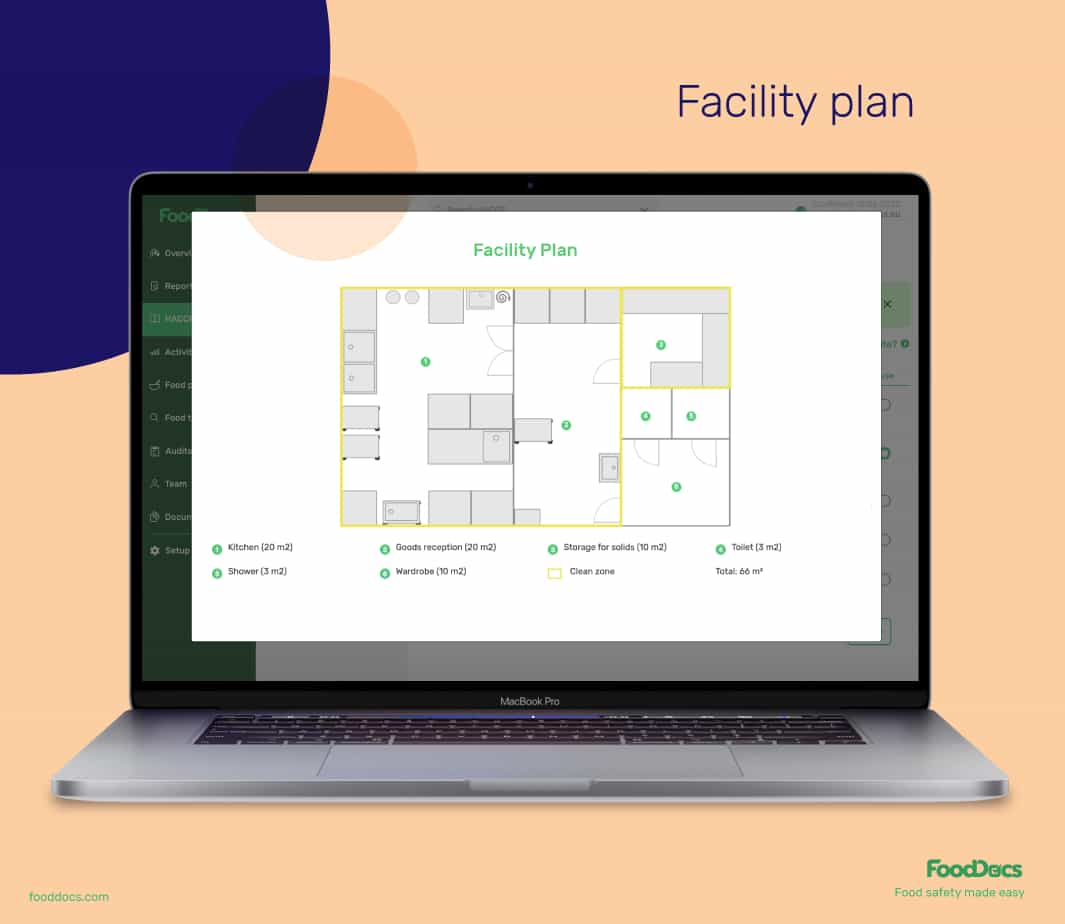 Facility plan creation in FoodDocs
In other words, you need to design your commercial kitchen space for efficient and safe food production. This helps to avoid the food safety hazard of cross-contamination, keep your staff happy, and will make running an efficient kitchen a lot smoother.
The easiest way to get the perfect layout for a food business is to build it from the ground up. The catch to this is that it may cost you a lot. As such, some business ventures opt to rent a suitable place for their business. Renting or purchasing an already established building would be much cheaper especially if it only needs a few remodeling costs.
Consider factors such as the strategic locations, size, accessibility, existing market, and competitions within the perimeter. Consult the FDA Food Code for this task as it provides guidelines for kitchen layouts such as the placement of a handwashing sink or even the type of sink required for a restaurant dining business.
5. Register your business (registration and TIN)
Registering your business to government agencies such as the Internal Revenue Service (IRS) of the US is a legal requirement and allows the government to monitor your future restaurant, protect you from fraudulent activities, and protect your potential consumers from possible issues. When you register with the IRS, you will get your Employer Identification Number (EIN).
An EIN is required for a business owner for hiring a workforce, make bank transactions, and file taxes. It is otherwise known as the Federal Tax Identification number.
6. Secure licenses and permits needed to open a restaurant
Licenses and permits are proof of your credibility both to consumers and the national government. These documents are provided to establishments that have passed evaluations such as for safety and legal matters. Some of the most important licenses and permits for opening a restaurant dining business include the following:
Food handlers card or permit
Building health permit
Employer Identification Number
Food service license
Liquor license
Business name registration
Business license
Other specific licenses may also be needed depending on the nature of startup restaurants. Food truck licenses are only required for mobile vendors and a pop-up restaurant, whereas a liquor license is only needed if you plan on selling alcoholic drinks. Some licenses can be location-specific, which means that they may not be valid if you plan to open another branch in a different location.
7. Consider insurance
Insurance is like a safety net in case unfortunate circumstances occur in your food business. With the rate of failures in the restaurant industry, insurance would protect you from losses and potential bankruptcy. They can also be helpful for compensating employees of restaurants in case of unforeseen events such as a pandemic or help in rebuilding startup restaurants hit by a natural disaster. Some important insurance policies for a food business include the following:
Property insurance
Workers compensation insurance
Fire insurance
Natural calamity insurance
General liability insurance
Medical insurance
8. Build a strong accounting system
Proper accounting of your assets, cash flow, and general financial analysis performance is a must for any business. This system will help you gauge the progress of your business and will allow you to track expenditures, statutory compliance, and efficiency of management.
This task must be done with the help of an accounting professional. In addition, you can now use the help of accounting software to automatically compile all necessary documents for you.
9. Procure essential restaurant kitchen requirements (e.g., equipment and ingredient supplier)
Your kitchen is the heart of your food business. Although you can improvise on some kitchen techniques, your services can only go as far as the quality and types of equipment you have in your restaurant. With your secured capital, you would need to purchase essential kitchen equipment such as a refrigerator, freezer, stove, oven, and even a 3-compartment sink. All of these pieces of equipment are essential for service and food safety.
If you have a very limited budget or if you would like to try out equipment before purchasing, you always have the option to lease one. This is a more budget-friendly alternative to buying new equipment when you are not sure of how helpful it can be to your operations.
In addition to securing your kitchen and food service equipment, you also need to find reputable suppliers. In doing so, always ask for certifications as proof of the quality of ingredients. It is important that your suppliers uphold the same level of food safety standards as you would want to have in your food business. With the help of technology, you can now find an online supplier which will make the procurement process easier.
10. Hire staff
Employees will carry out your operations in your restaurant. They will be responsible for all the tasks and processes that will occur inside the establishment. Hiring the right set of restaurant workers for startup restaurants is crucial to the success of your food business. When you hire restaurant workers for your future staff who are a perfect fit for a restaurant position, this will always work to your advantage.
You will need top-notch cooks, attendants, a marketing team, a promotions manager, and a seasoned manager with leadership skills. While finding an experienced cook with lots of training can be hard for a startup restaurant, you can opt for part-time cooks who you will pay on an hourly basis.
In addition to seeking employees, you also need to provide for their initial and ongoing training for food service and food safety training as part of staff requirements. Your team must regularly undergo continuous work performance development to improve your services and gain lots of experience. Hiring can be done personally or through the help of agencies. The latter choice may be more convenient as benefits, insurance, payroll costs, and other concerns will be handled by the employment agency on an as-needed basis.
11. Build a strong food safety management system
It wouldn't matter whether you serve the top food quality steaks or the best-tasting chicken barbecue if your approach to food safety is lacking. Food safety violations of a certain degree are enough to get even a newly opened food restaurant closed in no time.
As a legal requirement for all food businesses in the US, you must have a risk-based food safety plan in place and it must be consistently implemented. As a requirement, all food businesses under the ruling of the USDA and some under the FDA must have a HACCP plan and implement it. Alternatively, those not covered by this rule must at least have a risk-based food safety plan.
With artificial intelligence and a machine learning program, FoodDocs can create a comprehensive HACCP plan for a restaurant and help you get compliant in just an average of 1 hour.
The HACCP plan created by FoodDocs meets all the legal requirements, can be submitted to your local authority, and is internationally qualified. Not to mention that our digital solution makes setting up your monitoring system automatically. With us, you are ready to run your restaurant in accordance with the food safety laws.
The other good news is that you don't have to tackle all these steps on paper only to be left taking care of a dusty 100-page paper folder. Our digital food safety management system enables you to have all your procedures, temperature records, monitoring sheets, and training certificates in one place. You will also get automated notifications to help ensure there are no gaps in the documentation. It is this smart digital solution that helps you pull off a task that can, at a first glance, seem impossible.
12. Market your brand
After setting up your restaurant, you need to think of promotional methods for your brand. The promotion of businesses has steadily improved over the years and can now be done with a few clicks. Marketing your restaurant is how customers will be able to find you. While word of the mouth is a very effective marketing program, you need to amplify this information.
Nowadays, any marketing message can be publicized through social media, including menu promotions. Social media has become perhaps the best method of advertising and complete marketing package for any business. You can build an online website where customers can order from select menu items or learn more about your business. You can also integrate your marketing efforts with other businesses such as review websites.
These steps that we have laid out for you are just some of the major points that you need to consider when planning to open a restaurant. These steps will help you identify where and how to start the exciting journey of opening a restaurant. Would you like a little help after reading this list? Nowadays, you do not have to do everything by hand.
Take food safety as an example. You can use our digital solution at FoodDocs to finish your food safety compliance requirements in just 1 hour. You can get a comprehensive HACCP plan by merely answering restaurant questions about your food business operations and set up a personalized monitoring system in a matter of minutes. How? Keep reading or book a demo.

How to achieve high restaurant standards?
The food safety standards of a restaurant setup must be consistently maintained and continuously improved. Maintenance and development will help you improve your operations and gain recognition from both the customers and food safety agencies. The value you put on these standards readily represents a marketing plan and additional profit.
Customers always expect a certain level of professionalism and quality of service and food. The level of your restaurant standards will reflect on customer loyalty and confidence. There are several ways to improve your restaurant standards:
Employee training systems. In addition to being a general requirement for all food handlers, prospective employee training requirements must be regularly fulfilled to refresh and update food handler knowledge on current food safety practices. When employees undergo an extensive training program on food safety, you can rest easy that they know how to prepare food while reducing the risk of foodborne illnesses to a minimum.


Monitor performance. This step can help promote accountability in your team. Monitoring all of your everyday operations ensures that all food safety and quality standards are met. The documents that you will be generating in this process will also serve as your compliance with food safety rules and regulations. Use a restaurant checklist to ensure that all areas of food safety are covered.


Promote positive food safety culture. Food safety culture is the collective ideas and goals of the team regarding food safety. This factor is very important, especially for aligning how employees see the significance of food safety. Having high regard for food safety culture translates as having a strong commitment to keeping customers safe from foodborne illnesses. Food safety culture can be strengthened through proper recognition, appropriate employee benefits, and more structured everyday operations.


Comply with food safety regulations and policies. Food safety agencies and your local health department usually set food safety inspections to verify your restaurant's compliance with regulations and laws. Passing these food safety inspections will continue your good record and promote your good service throughout your community. Food safety inspections can easily be accomplished when your food safety system is comprehensive enough to document your compliance.
Remember that there are common restaurant service standards present in the food industry. It is up to your team whether to elevate these standards or keep them as is. Customers will always appreciate a cleaner and more efficient service. Always strive for good reviews as this is a great marketing strategy to promote your food business.
Trends in opening a restaurant
The dawn of incorporating technology with restaurant services has revolutionized the way restaurants operate.
In addition to technology, newer trends such as market segments that do not include customer-restaurant interactions have emerged as a result of events such as a pandemic or just a relatively busier lifestyle. Understanding these trends and the demands of customers may give you an idea for a smarter approach to opening and operating your restaurant.
Ghost kitchens and food deliveries. As a result of a busier lifestyle and an unprecedented event that is pandemic, consumers have discovered the comfort of ordering food online and having the products delivered. As such, market segments such as ghost kitchens have emerged. A ghost kitchen mainly focuses on the preparation and delivery of foods without having outdoor dining structures or any seat-in sections. Customers order food online, then the restaurant will deliver the food.
Ghost restaurants save startup costs on operating a seating section and lesser staff operations. This type of segment basically does not have any front-of-the-house control costs which they can divert to marketing strategies.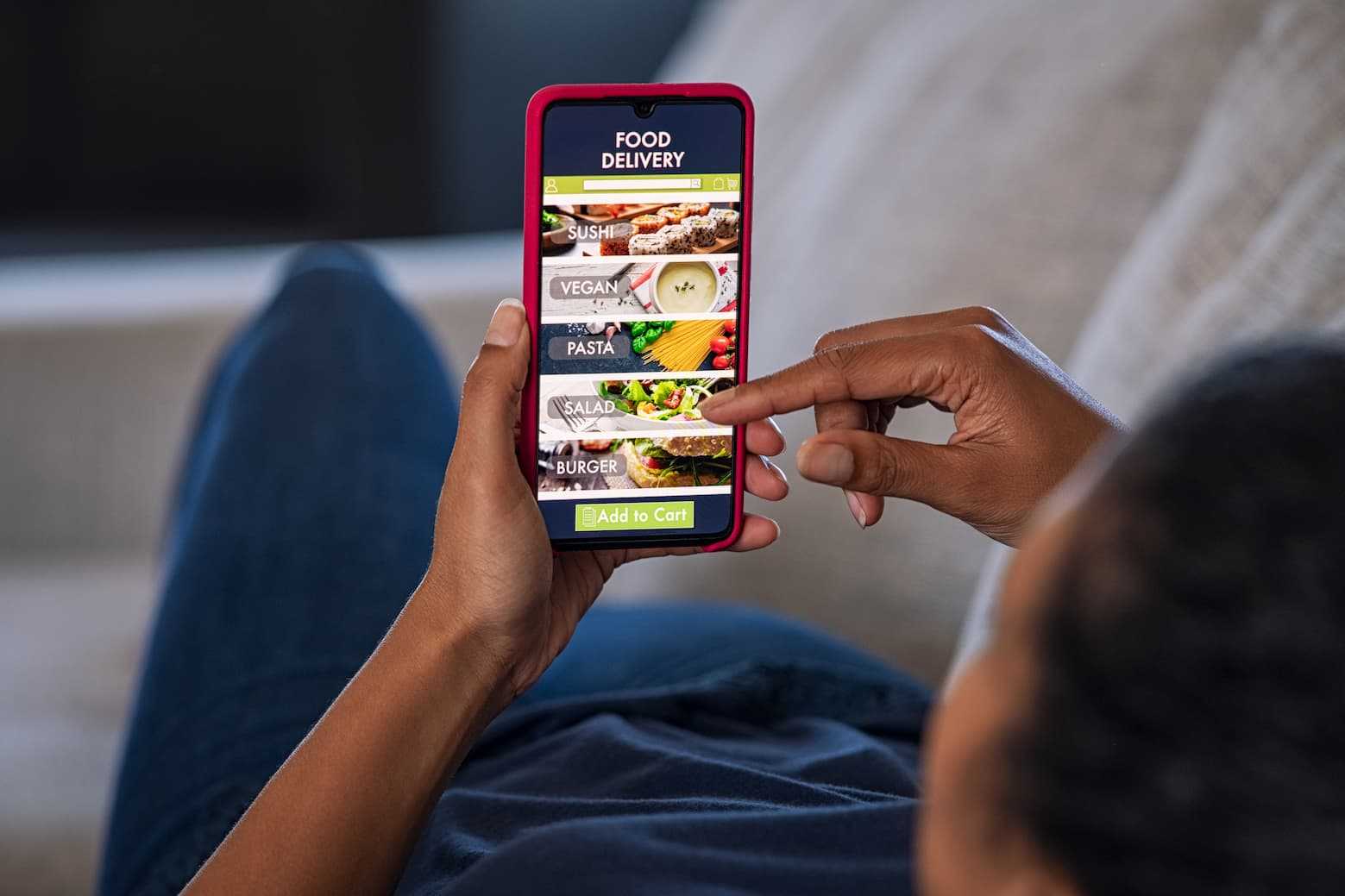 Smart technology. To facilitate operations such as contactless ordering and delivery, restaurants have adapted to the use of more technologically advanced services. Several software programs have already been developed to aid restaurants in areas such as seating and reservations, accounting, task management, inventory management, point of sale systems, and of course, food safety compliance.
Software programs use artificial intelligence to help business owners in decision-making and control costs. With the help of such advances, restaurants can operate more efficiently with less risk of mistakes.
Automation of operations. In addition to automating the intangible aspects of restaurants, the food service industry has also embraced the potential of automating kitchen operations. The process of automation allows for more precise food preparation in your kitchen. This also results in achieving uniform results for your products.
The automation of kitchen operations goes beyond just using a production line machine. It also uses the technology of artificial intelligence and machine learning to become smarter with more operations and information uploaded.
The trends in the restaurant industry vary greatly depending on the lifestyle of consumers. One day, consumers can be into deliveries, the next day, they could be going back to regular dine-in setups. It is important for your restaurant to become versatile when it comes to trends. Additionally, you also need to be critical in choosing which trends to follow.
How much does it cost to open a restaurant?
The total startup costs of opening a restaurant depend on factors such as the niche of your business, size of the restaurant, leasing contracts, machines for operations, hiring systems, remodeling costs, and other startup steps. You need to consider all factors for your financial calculations. There are a lot of variables at play when opening a restaurant. Ranges of startup prices may start from $95,000 to well over a million dollars.
Buying your own location will surely cost more for one-time costs. Analysts have estimated that you will need to pay around $100 to $800 per square foot when you choose to buy restaurant real estate. On the other hand, renting would range from $2,000 to $12,000 a month.
Securing licenses and permits are not free and could range between $100 and $300 plus processing fees. Other important one-time fees include purchasing equipment, furniture, signages, and if needed, renovations.
Opening a restaurant in NYC
Not everyone dreams of opening a local restaurant startup in their town and becoming a community pride. If you're planning on opening a restaurant, surely you have thought of doing it in The Big Apple. New York City is home to a lot of commercial and high-end restaurants and is very popular in the US. The most recent surveys in the US have reported that there are at least 25,000 restaurants in the city.
Customer-wise, there is an abundance in New York, but that also means there is a lot of competition. Surely, you are not the only one who thought of opening a restaurant in this city. You have to step up your game if you want your restaurant to last.
In addition, the cost of living, labor costs, and other expenses in New York cost significantly higher than in other states. Economists and restaurant owners estimate that you will need at least $300,000 for a small restaurant and up o $10 million for a high-end food service establishment.
When planning to set up our business in New York, you need to secure both any legal requirements from the restaurant industry and the New York State. As per standard protocol, you will need to secure a New York business registration, restaurant permit, and a liquor license. New York City has provided a checklist for some of the most important regulations regarding the required signs for restaurants.

How to get restaurants open fast?
One of the biggest hurdles in opening a restaurant is securing licenses and permits. There is a chance of you spending the majority of your time trying to pass the evaluation of health departments and food safety agencies just to get a food business permit.
Fortunately, gone are the days when you need to hold several meetings with your hired team just to come up with a food safety plan. With FoodDocs, you can get and stay compliant with food safety laws and regulations in just a 1-hour setup for HACCP Plan and some additional minutes for creating HACCP followed food safety management system.
We have developed a built-in HACCP plan software that is powered by artificial intelligence. With just a few clicks, you can get a complete HACCP plan that can be further customized to fit your business operations. Using this digital solution, you can assure food safety compliance in no time. That is one big task off your hand. In addition, when you hold high regard for food safety, investors and financial businesses will take notice of your business.
How Dussmann opened 7 restaurants in 2 weeks
Dussmann is a well-known food supplier for schools and kindergartens in Europe. Operating in a total of 19 countries while providing food to many sites across the continent, they have experienced their share of food safety challenges and sought out the best solutions to stay on top of their game.
Often, especially in the fall when schools and kindergartens are re-opening after their summer break, Dussmann must compile HACCP plans for 10 new locations at very short notice. Back in the day, compiling a single HACCP plan could take several weeks. "It takes time to find all the required documents, establish a monitoring system (with all daily tasks) and create risk assessments," states Dussmann's development manager in Estonia, Kristjan Põder.
When the company suddenly faced a situation where they needed to open 7 restaurants in 2 weeks, they had to rethink their tools or turn down some of the jobs. They decided to switch to FoodDocs to provide a sample HACCP plan for the restaurants, and that's the day everything changed. Dussmann can now create a HACCP plan that is fully compliant with food safety laws in 1 hour, and they don't have to turn down any schools or kindergartens. They still have plenty of time to spend on other important duties as well. Everyone wins.
The world is once again looking hopeful. Despite the setbacks and challenges, we have faced since the spring of 2020, restaurants and the food industry continue to be one of the highlights of the cultural experience and an important part of the economy. As you are most likely highly aware of how much it costs to open a restaurant, making your business compliant is the best insurance against avoidable mishaps and foodborne illnesses.
As our needs and interests change, take-away businesses, restaurants and eateries change with them, taking advantage of new avenues that are opening up. By using the 10 steps outlined in our restaurant opening guide, you can open your restaurant confident that everything on your sample menu will be as tasty and as safe as possible.
Covering food safety compliance with FoodDocs
As highlighted in this article, food safety is a non-negotiable aspect of opening a restaurant and must be maintained on a daily basis. Achieving food safety compliance for the first time can be a very daunting objective. Not everybody has the confidence to face food safety inspectors for the first time. Despite this, you can become more confident when you are assured that you've fulfilled all food safety requirements.
At FoodDocs, we have created several free tools that you can use to ensure compliance before opening a restaurant as well as when operating it continuously. We have compiled the most important food safety documents including monitoring templates, checklists, advisories, and posters for all food businesses in our HACCP plan template hub.
In addition to food safety tools, our team at FoodDocs has developed a digital solution for you to get compliant in just 1 hour. Use our built-in digital HACCP plan builder to get a comprehensive plan with just a few clicks. When you use our system, you can get a HACCP plan with all of the important hazard control components such as the following:
Simple flow chart of your operations
Identified and analyzed food safety hazards
Established critical control points with appropriate critical limits
Monitoring forms and procedures
Established corrective actions and verification procedures
Recordkeeping and documentation procedures
Building a food safety plan takes so much time and is usually a bottleneck when it comes to opening a restaurant. A health department may not provide you with a license to operate if you do not have a food safety plan. Now with the help of FoodDocs, you can easily get HACCP compliant in just 1 hour.
What's even better is that the process only needs you to answer basic questions about your operations and our system will do the rest. To accommodate improvements and new information, your HACCP plan can be further customized.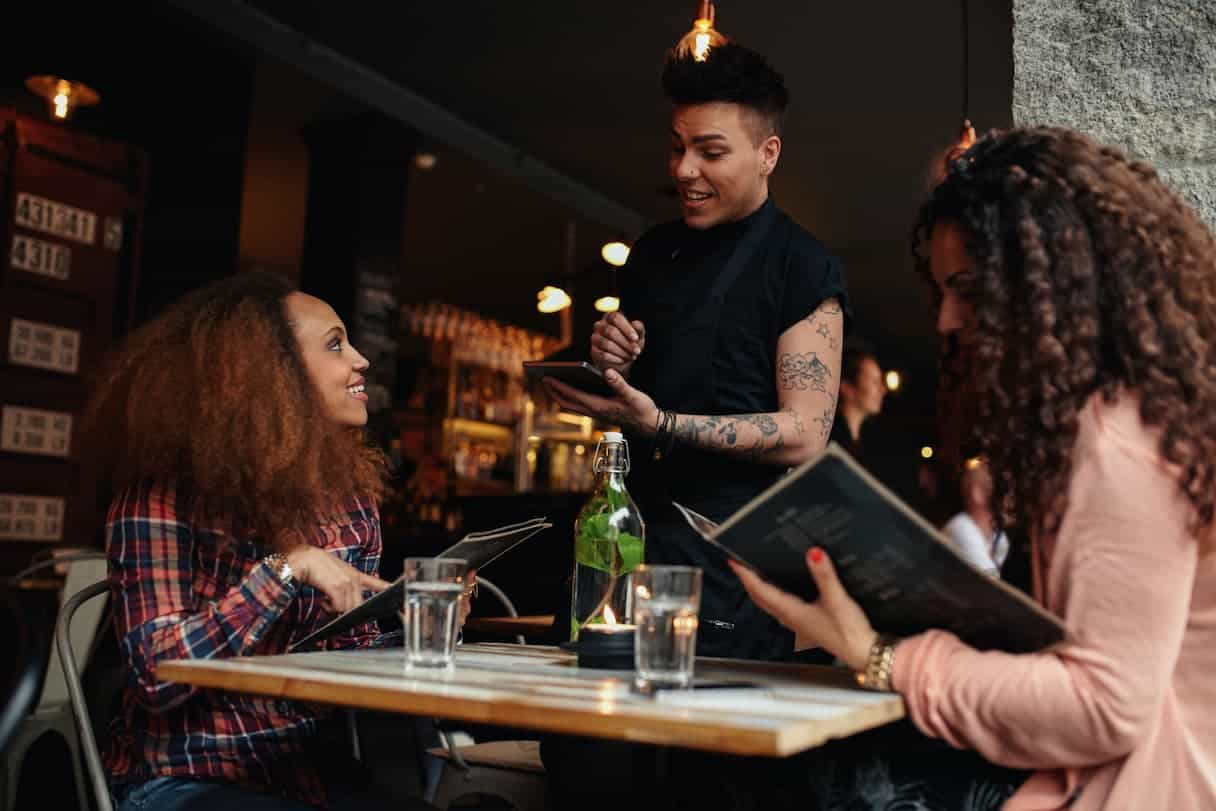 Maintaining food safety compliance with FoodDocs
Passing your first health inspection is one thing, but how will you survive the next ones? FoodDocs has got you covered! Our digital Food Safety Management System can help you intuitively monitor all of your food safety operations and maintain compliance effortlessly in your dining establishment.
With our digital solution, you can get smart monitoring forms in just a matter of 15 minutes. Similar to the process of our built-in HACCP plan builder, all you need to do is to answer a few basic questions about your business. Using artificial intelligence and a machine learning program, our system will automatically generate all food safety documents needed based on your operations.
When you sign up with us, you can get the following features:
Automatically generated food safety monitoring checks equipped with an autofill feature. These monitoring checks are prefilled with information based on previously logged data. This feature saves your employees' time and would only require them to verify the information. Some of the most important monitoring forms that we can generate for you include:
Opening and closing checklists
Fridge and freezer temperature logs
Cooking/cooling temperature log
Food delivery log for frozen and chilled products
Smart notification feature. This feature is perfect for a newly opened restaurant. If your employees are new to the industry despite undergoing employee training programs, inexperienced employees can sometimes forget the important tasks. To prevent this from happening, our system can send intuitive alerts to specific food handlers to remind them of a food safety task.
The same feature can be used for reminding food handlers' to renew their food handlers' permits and other licenses. It can also be used to remind food handlers about the use-by dates of highly-perishable foods.
A real-time food safety dashboard. This feature can help new food restaurant owners get a hold of their operations fast. With this dashboard, you can save 20% of your time from managing your food safety operations and use the time to focus on your other business aspects. Use this feature to identify areas that need more attention or highlight operations as your strengths.
Cloud storage for digital documents. You will get dedicated storage for all of your digital documents. Easily store, organize, and access your documents without taking any physical space in your office.
With our digital solutions at FoodDocs, you can tick off all food safety compliance concerns as you open your new restaurant. We can help you secure food safety licenses and permits in no time. Experience all of our food safety services by using our free, 14-day trial.