Reminders and role-based tasks
Get notifications about due tasks and anomalies for a fast response and damage control. Our system also helps you stay on top of all inspection dates and makes safe food handling easier.


Assign role-based tasks and have relevant people in the team receive notifications about upcoming tasks. This makes it easier to follow food hygiene rules on-time and keep digital noise levels under control.
Say yes to an intuitive user experience and no to headaches triggered by excessive info! Both our app and dashboard are built like traffic lights. If everything is correct and done on time, the light is green. If something needs your attention, the light turns yellow, while the critical issues are displayed in red.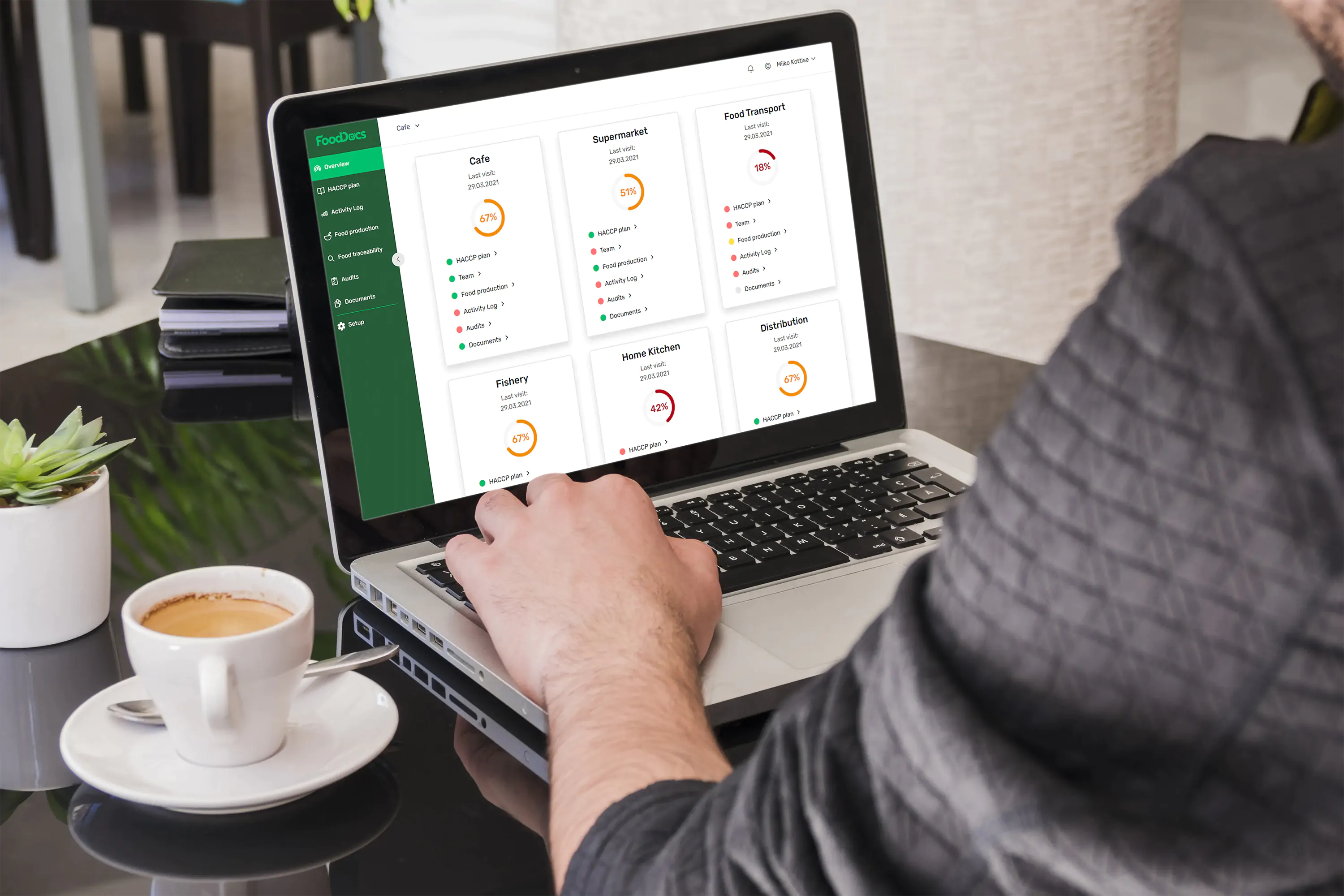 FoodDocs' desktop dashboard gives you a food safety status overview across all your business units. Get notifications on safety issues needing attention - HACCP plan, your team, monitoring, production, audits or documents.
Applies to:
Quality managers, quality specialists, quality assurance specialists, food business owners/managers, chefs, etc.
---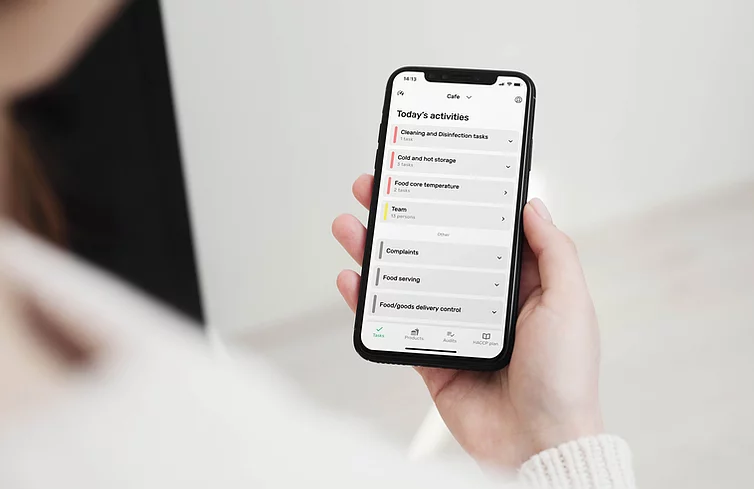 Monitor all your daily tasks with the FoodDocs app. We only show you today's tasks and send notifications when a task is about to expire. Now you can always be sure that all the required tasks are performed on time. Yup, it is that amazing.
Applies to:
Quality managers, quality specialist, quality assurance specialist, food business owner/manager, chefs, etc.
Check also these popular templates