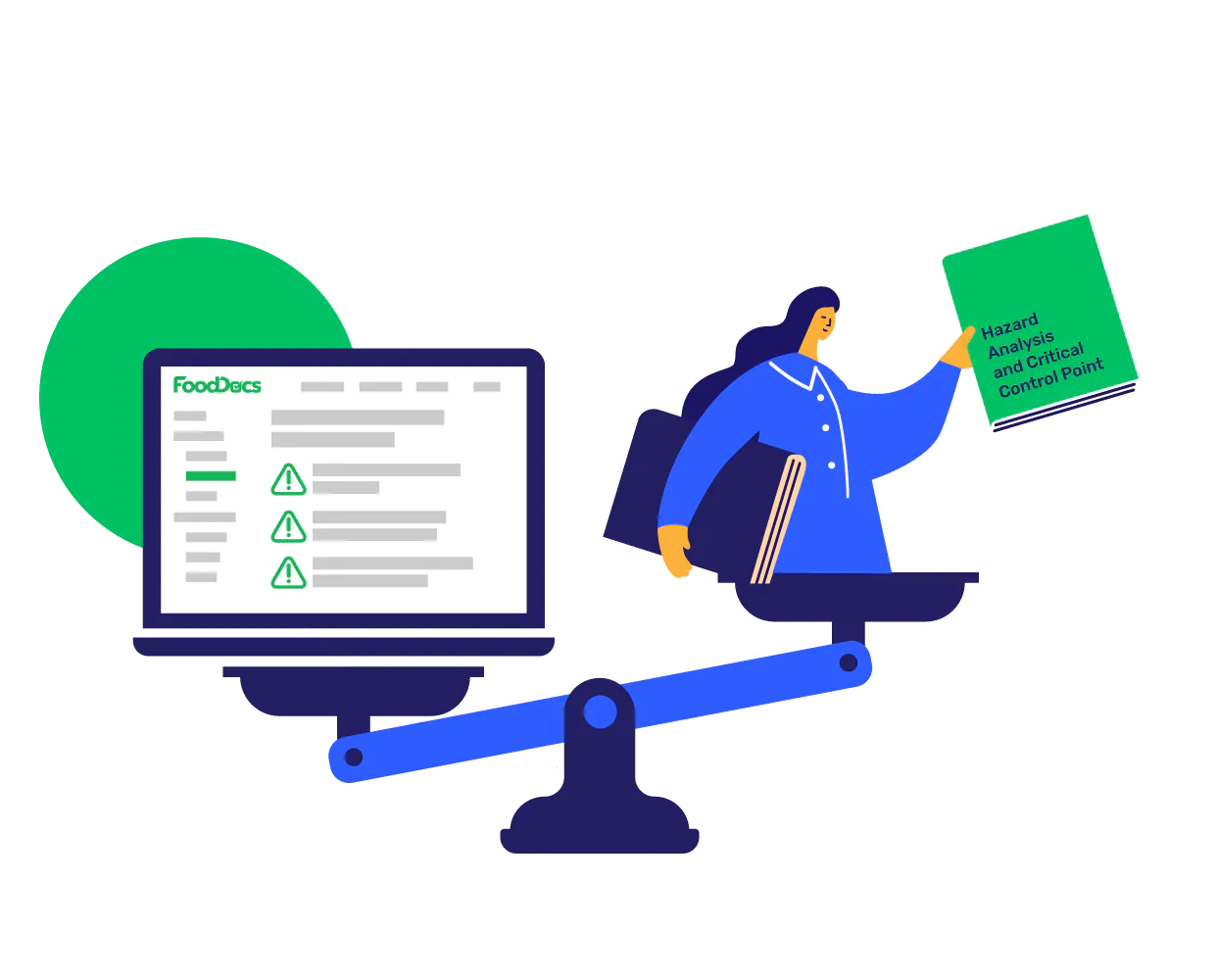 Get your digital HACCP plan in 1 hour
Create your internationally qualified HACCP (Hazard Analysis and Critical Control Point) Plan, with the help of AI, and meet all the legal requirements. No prior food safety knowledge needed. Get your fully customizable digital HACCP plan 500 x faster without loads of papers or hiring a food safety consultant.
We follow your local regulations. It doesn't matter if you are from the US, UK, or any other country – your account will be set up based on your location, with all the relevant legal requirements met. Let's get your HACCP paperwork ready for the food inspector or audit.

Get access to our Food Safety Management System
Create, monitor, and complete any kind of food safety tasks easily. Our super-simple Food Safety Management System has been created by experts to ensure you will never miss a food safety task again.
Get access to automatically generated monitoring sheets and real-time dashboards. Track critical control components with 4 clicks. Use our integrations to get automated readings from temperature sensors and barcode readers.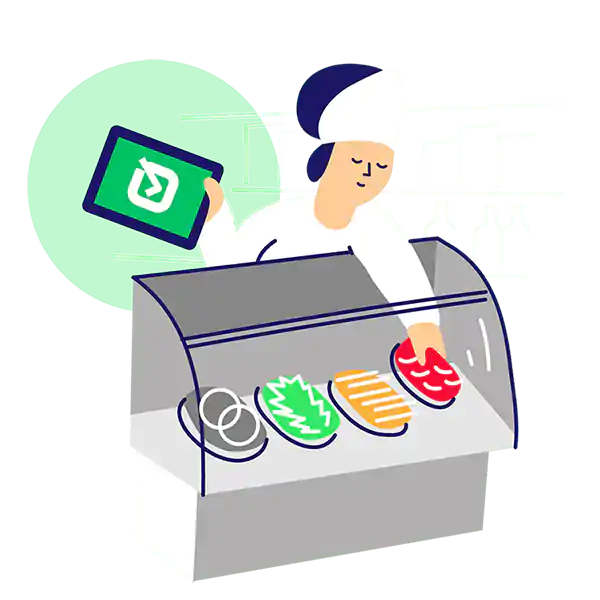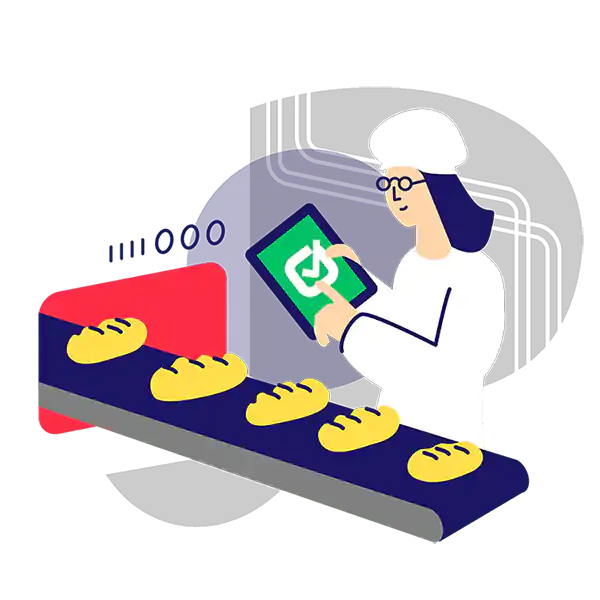 Save time and money, digitize all your food safety
Bring food safety innovation to your company and digitize all your food safety documents. It's time to get rid of your HACCP paperwork.
Save all your food safety data in one place and be ready for upcoming audits on time. Get food safety under control and make food safety rules easy to understand for all people dealing with food.
Awesome food safety management system that grows your business
Save on food safety tasks


You save 8 hours per week by following routine food safety tasks. Monitor any kind of food safety procedure and use notifications to keep food safety under control. A real-time dashboard helps to save an extra 20% of your time on supervising.
Implementation time


Setting up your account is easy as we create your workspace automatically according to your business category and company specificity.
Also, we set up the most common food safety tasks for you – you can start trying filling them right after signing up for our 14-day trial.

Average customer rating


Our customers always rate us highly. The most value for our customers comes from saving time and money. User-friendliness and support center are just as important.

See the latest reviews of our customers here.
More than 10 000 satisfied customers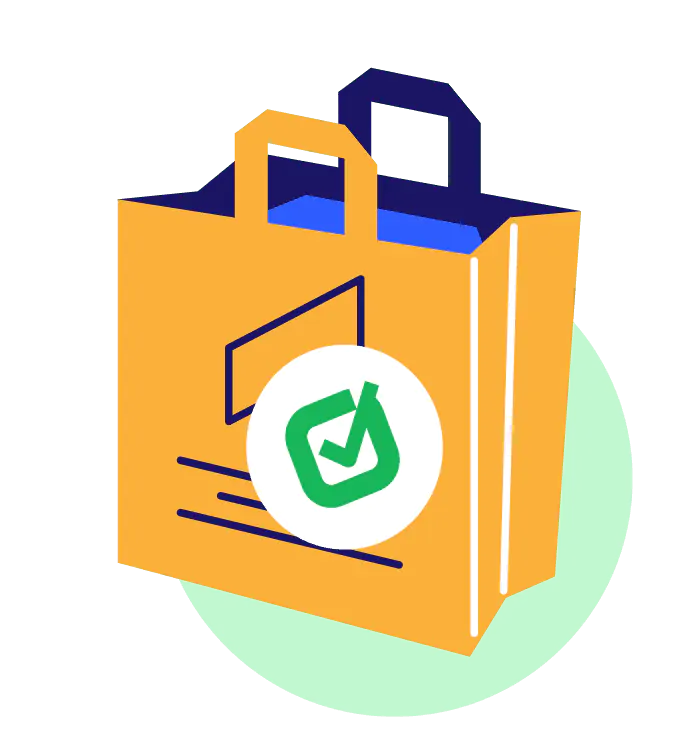 Boost trust in your brand
Make customers love and trust your brand even more by guaranteeing the safety of your food. Having our quality stamps on delivery apps and take-away bags has proven to increase sales by 10%!

Start saving money and increasing sales. Sign up and get instant access to our smart digital Food Safety System. We have it all covered.
Highly recommended by our clients and food safety inspectors!
The easiest program to manage all food safety
FoodDocs made a very difficult and scary thing for me very easy. A project that is supposed to take about a month was literally started AND finished in my car while my wife went inside Walmart for about 45 minutes!!!
The program automates a huge amount of paperwork which would be very hard to organize otherwise. Design is clean and simple. Graphics made the process easy to follow.
Updating our HACCP plan is much quicker now! FoodDocs also helps to keep the daily tasks under control and in line with the legal requirements.