Our digital HACCP builder helps you create a HACCP plan in less than 1 hour
Get your HACCP plan 500x faster and 15x cheaper without filling in loads of papers or hiring a food safety consultant.
Answer some simple questions and watch as our AI compiles the food safety documents you need to submit to your local authority. Yes, even the most complicated ones.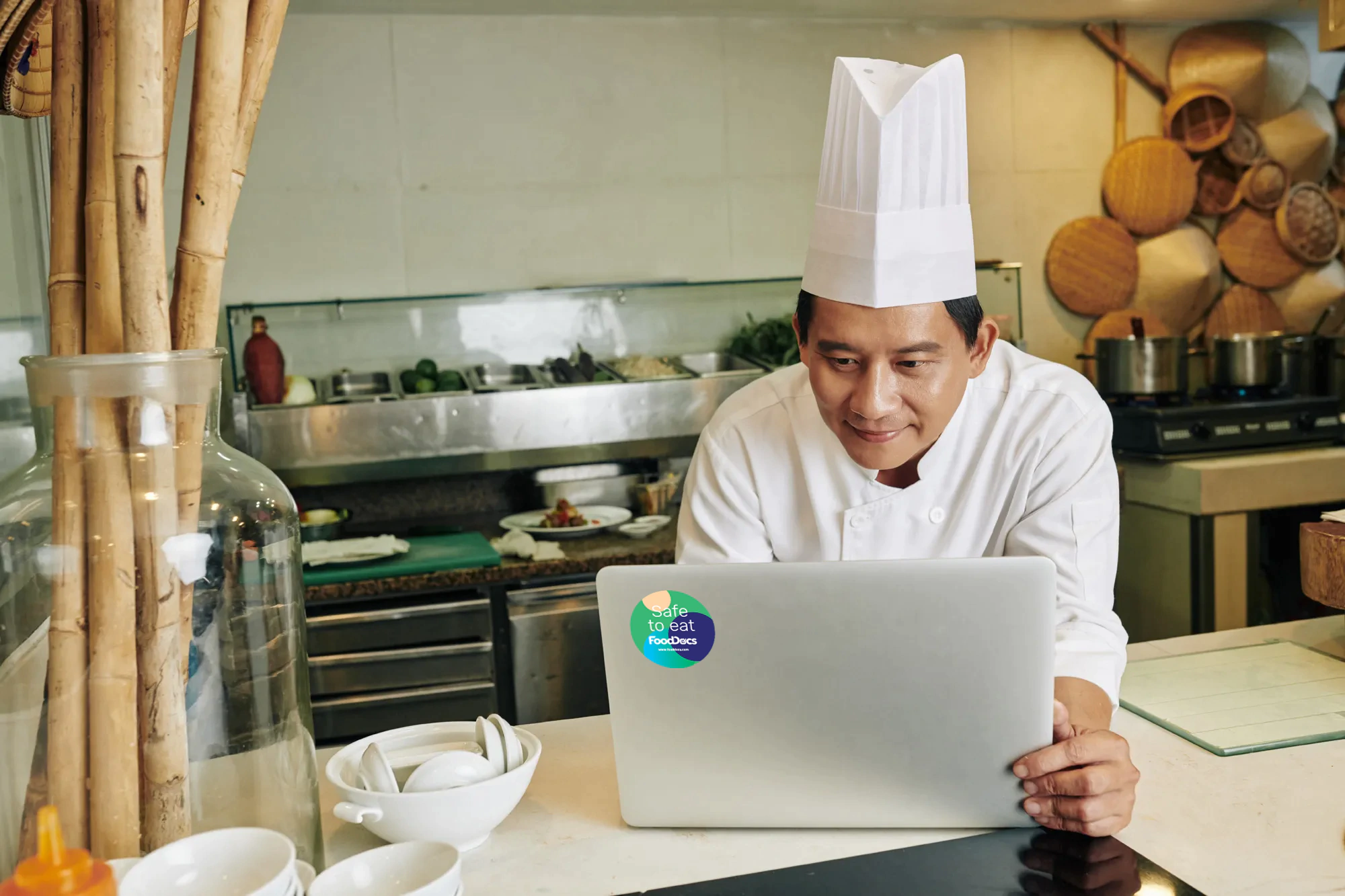 Have you ever felt puzzled about HACCP (Hazard Analysis and Critical Control Points)?
Our customers have shared the biggest problems they had before joining us.
They were afraid of food inspection.

They felt helpless with all the legal requirements to get HACCP certified.

They didn't have the resources to hire food safety consultants.

They were busy doing everything else, so there wasn't time for a food safety plan.

They didn't understand exactly what is food safety HACCP – everything seemed to be too complicated.
If you have felt anything similar, then we are here to help you.
You don't need to hire a food safety consultant to open your food business.

You save time - FoodDocs HACCP builder is 500x faster than any food safety consultant can ever be.

You save money – You get your HACCP Plan 15x cheaper than it was possible before FoodDocs.

Change or download your HACCP content at any time.

Local and international businesses – We cover all the main food safety standards, including HACCP, HAPRC, FSSC, VACCP, TACCP, BRC, IFS.
Our HACCP system works best for small and medium companies, and it's also ideal for new businesses
Cafes
Restaurants
Food trucks
Bars & pubs
Fast food businesses
Hotels
Small producers
Home production
Grocery shops
Wholesales
Schools & kindergartens
Food transportation businesses
The one and only digital HACCP plan builder in the world
Save 120 hours
Get your HACCP Plan in 1 hour


You can sign up, create and download your compliant HACCP Plan in less than 1 hour. It's so easy that you can do it all by yourself without the help of any consultant.
15x cheaper
Than the average HACCP Plan price

Our AI-powered HACCP builder saves you 15x more money than the usual HACCP Plan price conducted with the help of a food safety consultant. That's why FoodDocs is the first HACCP Plan software in the world.
24/7 access
Create HACCP day or night

Our digital HACCP builder lets you create HACCP whenever and wherever, even at 3 AM if you like. Be one step ahead of your competitors and access the benefits of the food safety innovation.
This software took away the headache of researching state guidelines requirements and saved me so much time. Customer service is always available to help promptly when necessary and this program makes my job and life so much easier.
FoodDocs made a very difficult and scary thing for me very easy. A project that is supposed to take about a month was literally started AND finished in my car while my wife went inside Walmart for about 45 minutes!!!
The program automates a huge amount of paperwork which would be very hard to organize otherwise. Design is clean and simple. Graphics made the process easy to follow.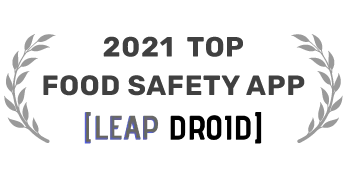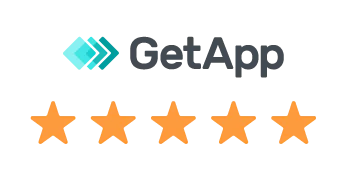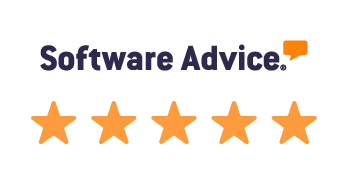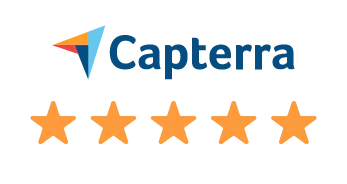 How does the 1-hour digital HACCP Plan builder work?
Step 1
Set up your account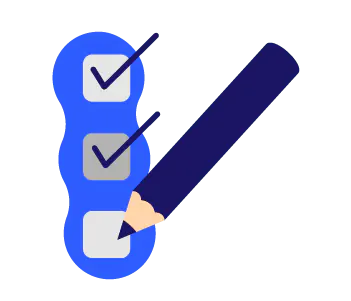 Sign up and answer simple questions about your food establishment, all fields are selection forms, so no need to type anything. We direct you step by step through the HACCP creation process.
Step 2
Customize and confirm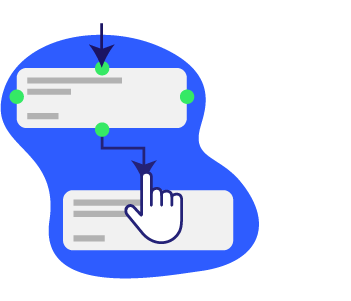 We automatically generate customizable food safety management documents according to your answers. Our AI creates even the most complicated documents you need, like a commodity flow diagram, and hazard analysis.
Step 3
Download your HACCP plan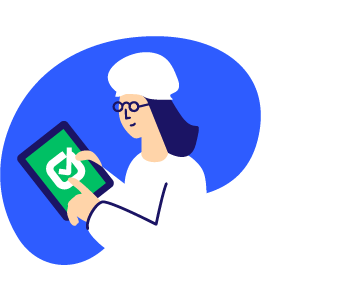 If all sections have been completed and turned green, your HACCP plan is ready. You can download your HACCP plan and print it out, or store it digitally for later improvements.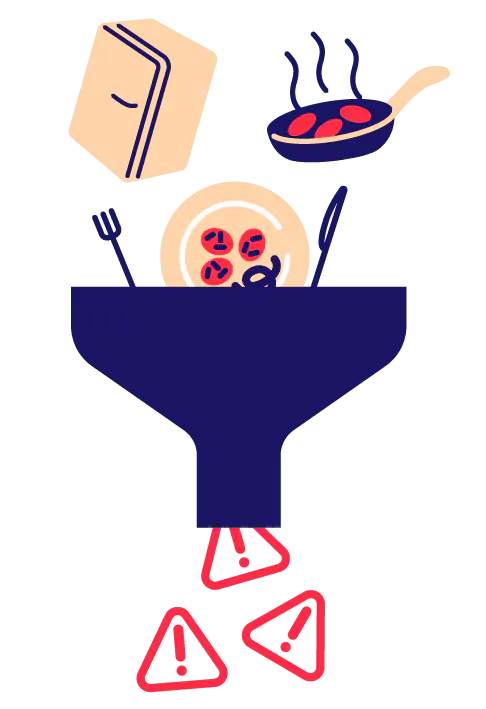 How exactly is your HACCP Plan created?
We make HACCP Plan for you – just answer the required questions and download a qualified HACCP Plan in 1 hour.
How is it possible? We use machine learning for hazard analysis and setting critical limits. By answering simple questions, the AI compiles the food safety documents you need to submit to your local authority.
It's all built up as a questionnaire.
You will answer straightforward questions, like:
What is your business type?

What raw materials are used?

What kind of food do you sell?

How big is the volume?

What duties do you have in your business?
As a digital food safety consultant, the system even compiles the most complicated documents, like flow charts, hazards assessment, monitoring sheets, etc to help take control of food safety. The platform has a built-in solution for creating different plans - waste, premises, water, and sewerage plans. You can create them easily with the built-in tool, by dragging all the required points and arrows onto the plan.
It is a unique solution that makes FoodDocs 500 x faster and 15 x cheaper than a traditional paper-based HACCP plan.
Start your food business the right way and create a HACCP plan to match your needs. Our plan builder software gets you ahead of the game and delivers your HACCP plan in less than 1 hour!
Did you know?
You can customize your HACCP plan to match your needs or change it according to local authorities' feedback.
Intelligent HACCP plan builder
Step 1: Set up your account
+
We direct you through the HACCP steps en you sign up:
Pick one or multiple answers which describe you best by clicking on the

ON/OFF

icons.
If you come across unfamiliar terms, click on the INFO

icon

to get more information.
If you cannot find your business production processes on the list, add them by clicking on the

ADD PROCESS

button at the bottom of the page.
You can always change your selection. These are the joys of a digital HACCP plan!
Step 2: Customize and confirm your HACCP plan
+
Our program automatically generates all needed HACCP plan documents according to your answers that are basic conditions. Yes, even the most difficult ones like hazard analysis and a block type flow diagram. It means that according to your answers, our machine learning program analyses the data and creates a hazard analysis and risk rating for your food establishment.
Click EDIT PROCESSES if you need to add or change any details, change the risk level or add new control measures to your flow chart.
You can add a new food production process by clicking ADD PROCESS.
You can add new food-related safety instructions by clicking ADD NEW.
By clicking
DETAILS
you can edit the details of your monitoring procedures: for example wording, types of potential hazards (physical hazard, biological hazard, etc.), likelihood, severity, risk level (control point, prerequisite program, operational prerequisite program, or critical control point), etc.
After finishing all your modifications, click SAVE and CONFIRM PLAN.
Keep in mind that software gives suggestions according to previous users' data. As every business is unique, always review your HACCP plan together with the flow chart before confirming it.
Upload or create layouts and location plans using our easy-to-use built-in tool. Read more from our Knowledge base.
Confirm your HACCP plan when you have completed all improvements and store it digitally for further improvements.
Step 3: Download your HACCP plan
+
After completing and reviewing your HACCP plan, you can download and print out your HACCP plan or store and edit it digitally.
You can also share your HACCP plan with your inspectors if they're ready to do it.
Further steps: Keep improving your HACCP food safety plan
+
As we have all seen during the last year, things change, so the more flexible your HACCP plan is to modify – the better. You need to improve your HACCP plan whenever there is a menu change, you start a food delivery service or you start to use new raw material in your food operation. Also, when your food inspector gives feedback to your HACCP plan.

With a digital HACCP plan, you can download or edit it at any time you wish. This is just one of the advantages of having a digital HACCP plan!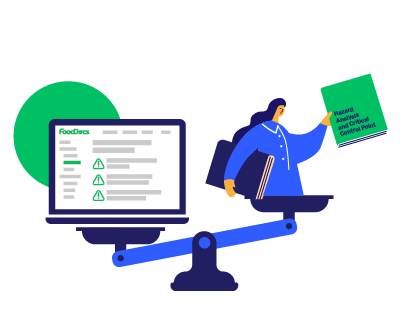 Why switch to a digital HACCP Plan?
A fully customizable HACCP plan allows you to make any necessary changes whenever you change your production processes, use a new ingredient or get feedback from your inspector.

A Digital monitoring system helps to keep track of all food safety-related topics to prevent foodborne illnesses caused by unsafe food.

Mobile app notifications help to remember all daily tasks and keep away from critical limits.

With a real-time overview you can see, who follows food hygiene rules and which units or departments have issues. Like this, you keep control of food safety.

Keep all your food safety-related documents in one place.
How can I show my digital HACCP plan to the food industry local authorities?
You can download and print out your HACCP food safety plan after completion. In case your local inspector has more of an innovative approach, you can show it either from your computer or from a mobile device. You can also share your HACCP plan with your inspector remotely and when your inspector gives any suggestions, just log in and make needed changes.
What if my inspector doesn't like a digital HACCP plan?
Don't worry, you can download and print out your HACCP plan any time. Also, when your inspector gives feedback on your HACCP documentation, just log in and make any needed changes.
Can a food safety consultant use the FoodDocs solution?
Yes! Actually, several food industry consultants have discovered that FoodDocs digital food safety system enables them to have efficient control of food safety issues and to help to provide safe food products. It also saves their time setting up their customers' HACCP food safety systems and allows them to focus on more relevant topics like activity of verification. Contact us should you wish to hear more, or sign up today!
Can I use FoodDocs software also for monitoring records?
Yes! FoodDocs has a super-simple Food Safet Management System (FSMS) that is created by experts. The automated setup enables you to switch to digital monitoring records in less than 1 hour just after completing your profile. Just download the app and start monitoring digitally to prevent the loss of control and avoid critical limits. All procedures for monitoring are easier to monitor digitally because of the real-time overview.
What are the most important food safety hazards for my business?
Every business in the food industry is unique because of the different business activity, raw materials they use, the finished product they have, and the production processes they have. All these conditions affect the content of the HACCP plan because of the food safety hazards.
The most important activities to ensure the safety of food products are temperature control (in particular measuring the internal temperature), and measuring cooking temperatures when thermal processing. Don't forget the importance of monitoring techniques because of one biological hazard.
The most common physical hazards are foreign objects that can accidentally get into the finished product and contaminate it. Some examples are hair, dirt, metal staples, broken glass, and bones in fillets. Physical hazards are the easiest to notice and eliminate.
The most common biological hazard is one of the microbiological hazards - Pathogenic microorganisms can cause a threat to human health because they cause most foodborne illnesses.
Can be FoodDocs used for any kind of business in the food industry?
Due to the fast HACCP plan, FoodDocs is perfect for newly born businesses or businesses that grow rapidly, like restaurants, bakeries, home producers, food trucks, bars and pubs, retail food establishments, groceries, etc. Also, many already existing food businesses like retail food establishments find our solution useful for any procedures for monitoring.
What is HACCP and why is it necessary?
As a food handler, you need a compliant food safety system - a HACCP plan - for two reasons. Firstly, because HACCP is a legal requirement, and secondly, to keep your business growing.
HACCP stands for Hazard Analysis Critical Control Point. It is an internationally recognized system for the whole food chain that aims to reduce potential food safety hazards, and ensure you are serving/selling safe food products. A HACCP plan, a document that is part of your HACCP system, describes all the food-related activities, food production process and processing methods, potential hazards, preventive measures, control measures, and monitoring procedures.
A HACCP plan is notorious for being considered scary or boring. In smaller food establishments, the HACCP plan is sometimes only used once, when opening up a business just to please the local authorities. But as a food operation, you need to be able to evaluate every food safety hazard daily to ensure safe foods for your customers. HACCP plan is the simplest and safest way to avoid unnecessary discomforts like foodborne illnesses or even a tragic incident with unsafe food.
Can the FoodDocs team create a HACCP plan for me?
FoodDocs is software that helps you to create a HACCP plan faster than any other manual solution in the world. It takes just an hour to complete it, don't be afraid to take that time, this shows your positive approach to food safety. Keep in mind that you always need to have enough sense of ownership to read it and check if the result is according to the real situation to prevent the loss of control. A systematic approach to HACCP verification procedures is always an important part of the food industry's daily life and a business owner or a quality manager is always responsible for providing safe foods.
Will I get all the needed documents from FoodDocs?
Yes, FoodDocs helps to create all necessary documents for your HACCP plan, including hazard identification, analysis, and even a commodity flow diagram. Together with We have also a free HACCP plan template hub where you can check all the most popular documents among our customers.
After setting up your HACCP plan, your daily monitorings are also set up in our app. Feel free to try it when
How much does a HACCP Plan cost?
To create and print your HACCP plan download costs $239 as a one-time fee. For $15 monthly you can access, edit, store and download Your HACCP plan any time you wish. Read more about our pricing. FoodDocs food safety management system costs 99USD monthly.