Partner with FoodDocs & earn 20% commission
Are you working closely with food businesses?
Become our official affiliate partner and earn commissions by just forwarding your personal link to your customers.
Our partner program is perfect for food industry experts like consultants, food safety and hygiene training providers, food distributors, kitchen equipment providers, etc.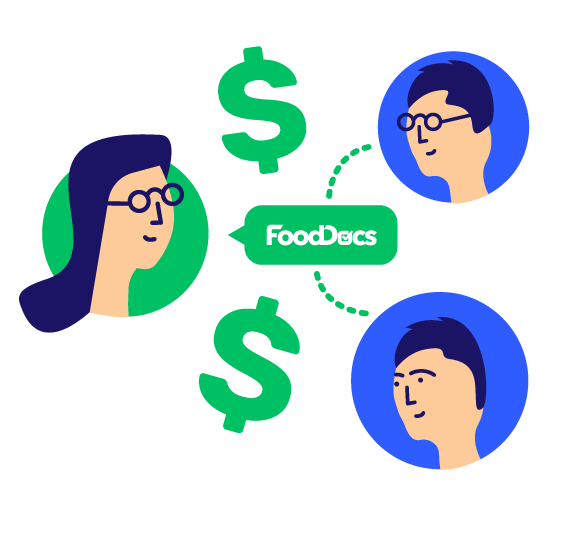 How can you partner with FoodDocs?

Join the program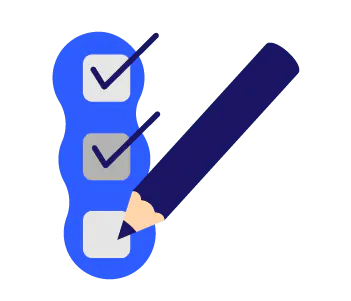 Become a Partner through the GrowthDrive platform.
Creating your account takes only a couple of minutes.

Get your link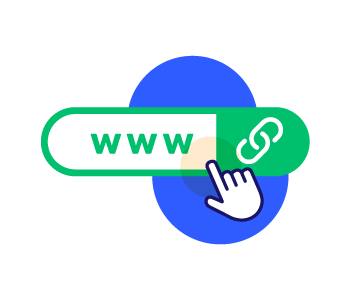 We'll generate a unique referral
URL link for you.
An unique link
is to relate the customer to your commission.

Share and earn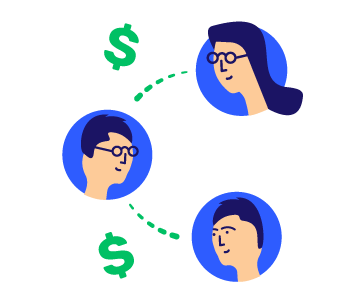 Promote FoodDocs and earn a monthly commission without doing anything else.
Your rewards are calculated as
20% of the customers' paid revenue.
Official partners of FoodDocs
Never miss a task

Real-time overview

Easy setup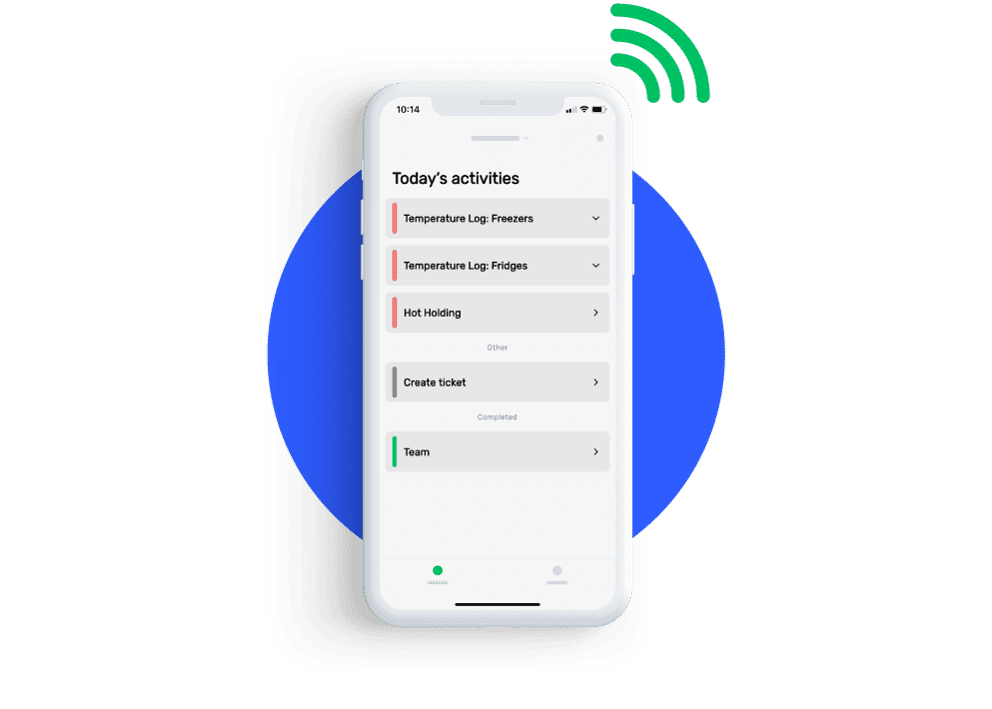 Get notifications about your daily food safety tasks
Receive intuitive notifications and reminders from the FoodDocs app
Monitor all your daily tasks with

our Food Safety App
Get a

real-time overview

of all filled or unfilled monitoring checks for continuous monitoring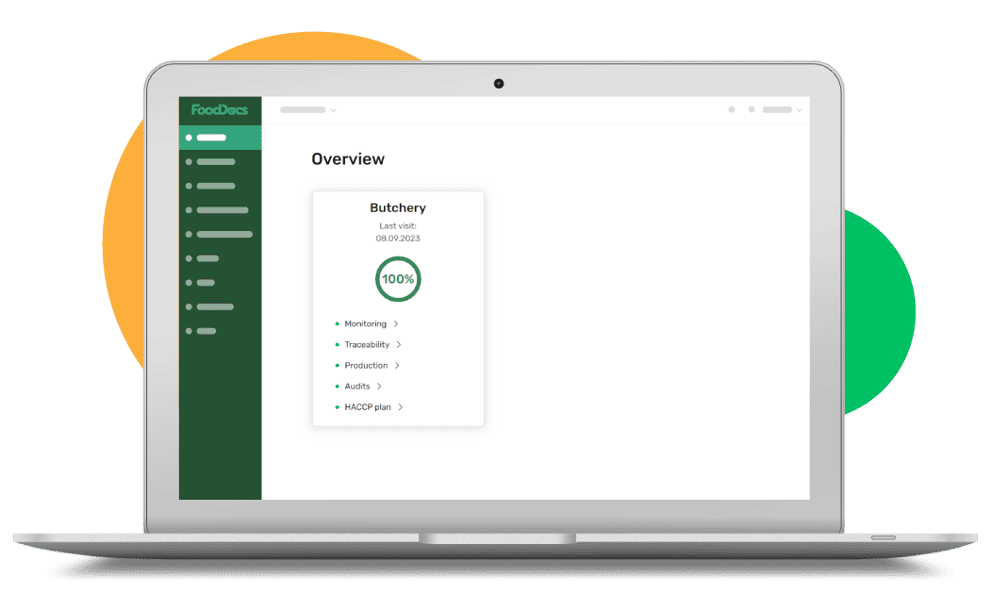 Save 20% of your time on supervision
Monitor your company's compliance remotely with a look
Get a detailed overview of completed tasks
Maintain consistency in food safety task completion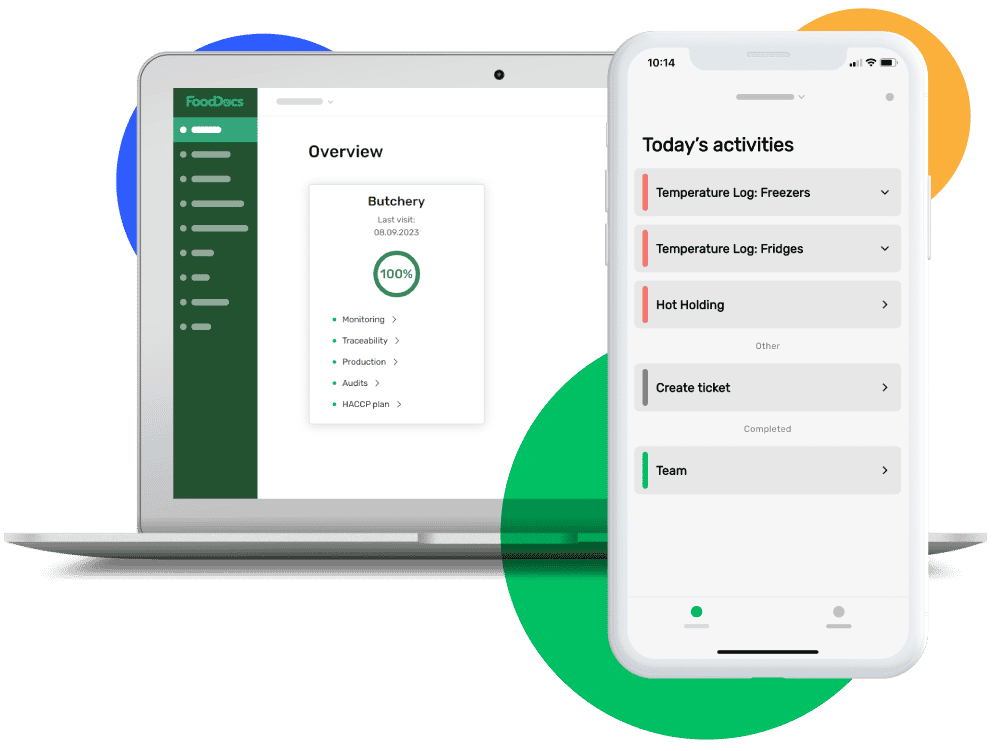 Your Food Safety Monitoring system is already set up
Customize pre-set tasks according to your needs
Assign tasks to team members
Adjust the monitoring system and tasks any time you need
How can FoodDocs save food business time?
Save on food safety tasks


Save 8 hours per week on following routine food safety tasks.
Monitor any kind of food safety procedure and use a real-time dashboard.
Implementation time


We create your workspace automatically according to your business category and company profile.
Switch to digital food safety in a matter of minutes.

Average customer rating


The most value for our customers comes from saved time and money on food safety tasks and monitoring.

No prior food safety knowledge is needed to become a customer.
Who FoodDocs is meant for?
Restaurants and Hospitality
Groceries and Wholesale
Commercial kitchens
and Ghost kitchens
Businesses who
serve

food
Restaurants and Catering
Cafeterias and Pizzerias
Bars and Pubs
Food Markets
Food trucks
Deliveries
Hotels and B&Bs
Schools and kindergartens
Hospitals and Carehomes
Businesses who
sell

food
Wholesales
Food storages
Supermarkets
Groceries
Delis
Coffee shops
Gas stations and kiosks
Businesses who
produce

food
Commercial kitchens
Ghost kitchens
Central kitchens
Culinary kitchens
Bakeries
Earn a 20% commission for every client you refer
To start earning, sign up via GrowthDrive and generate your unique referral URL. You can then share it on your website, social media profiles, private groups, or any other marketing channels you use and start earning.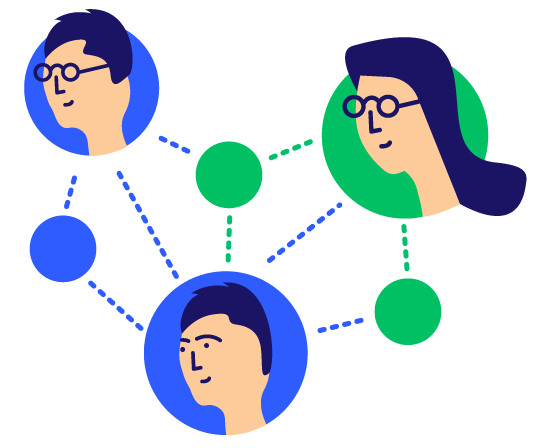 Frequently asked questions
Who can partner up with FoodDocs?
Our partner program is perfect for food industry experts who are working closely with food businesses - food safety consultants, hygiene training providers, food distributors, kitchen equipment providers, etc.
Whom is FoodDocs meant for?
FoodDocs is a software that helps food businesses to ensure food safety compliance. It's meant for Restaurants & Hospitality, Groceries & Wholesale, Commercial Kitchens & Producing SMEs.
How can I suggest FoodDocs among food businesses?
You can share FoodDocs when talking with food businesses, put the link on your website, to social media profiles, private groups, or any other marketing channels you use.
Do I need to create an account for my customer?
No need. Just sign up for our partner program, create a unique link and forward this unique link to your customer.
How do I get paid?
At the end of each month, Your rewards are calculated and available for cash-out via PayPal money request or an invoice from you.
When do I get paid?
Payments are verified and paid out the month after your commission is earned. For example, any commissions earned in February will be available on March 16th.
What is GrowthDrive?
GrowthDrive is our co-operation partner to give you the tools and resources you need to promote our product and reward you for it!
Do I need to create a separate link for each of my lead?
You will have only one unique link that is related to all your suggested leads.
How much money will I get?
FoodDocs Partner gets a commission of 20% of each customer's paid revenue.
Easy app for monitoring to have an instant overview
Implement your

Food Safety System

in 15 minutes

Easy app for monitoring

to have an instant overview
Ready-to-use

HACCP Plan

in 1 hour