Case study
Chef of Holiday Inn: FoodDocs allows us to track entire supply chain
International hotel chain Holiday Inn is revolutionizing its operations and has implemented a digital HACCP system in ...
---
International hotel chain Holiday Inn is revolutionizing its operations and has implemented a digital HACCP system in their kitchen.

"Most restaurants today still use monitoring checklists and other paper documents – even though this practice can be inefficient and time-consuming, the documents can contain human error, and are easily falsified."

"FoodDocs makes us feel confident and reassured that all food safety-related procedures are always performed on time, that all documents are compliant, and that any amendments are always traceable," says Ruslan Bigun, executive chef of Holiday Inn Kyiv.

He adds that since Holiday Inn Kyiv adopted the key food safety principles before they became officially mandatory, Ruslan wished to introduce a new practical and smart solution that would offer the hotel's guests certainty and evidence that the food they are served is safe and that its quality is monitored at the highest level possible.

"There are many food safety management systems available on the market today, but when it was time to choose, the primary criteria that we used to base our decision on were efficiency, traceability, and availability, and so, we turned our attention to FoodDocs," admits Ruslan.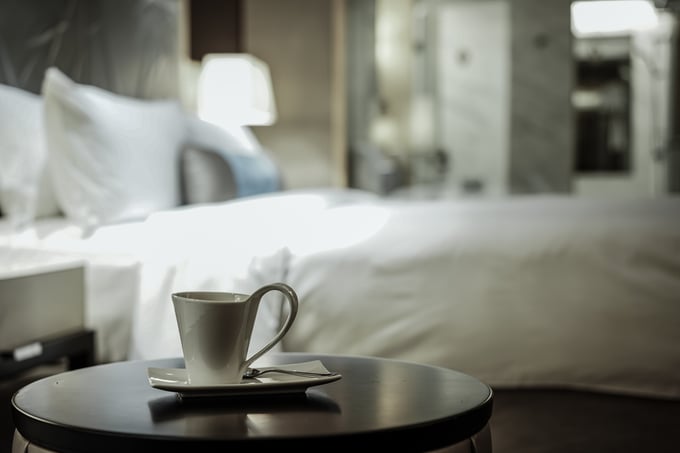 Digitization offers abundant benefits
FoodDocs is the only solution on the market that provides everything in the same place, and that has been developed specifically with user convenience in mind. "Having seen how FoodDocs works, I felt why use horses to carry goods when there are already Teslas all around us? FoodDocs is a modern solution, created for the modern world," says Ruslan.

"FoodDocs works, above all, for our benefit as it reduces our workload. For instance, it reminds us of upcoming obligations and deadlines, which would otherwise be easy to forget and miss. It is as if we have a digital food safety specialist who is always aware of what is happening in our kitchen," says Ruslan.

"Even if all the laws and regulations have been observed in the production of foodstuffs, the way that food is handled in a kitchen may directly affect the quality of prepared dishes," explains Ruslan. "FoodDocs allows us to track the entire supply chain: from the producer all the way to the customer."


Transition stage
The fact that every member of his team accepted and supported the use of FoodDocs was essential for Ruslan because they are the ones that use the system, and only with their support can the system at Holiday Inn Kyiv function efficiently.
"It was unbelievable how supportive the technologists were about FoodDocs. They helped us deploy the system and made the transition from paper to digital extremely quick and easy," admitted Ruslan with enthusiasm.
FoodDocs is accessible at any time and from any place, which makes complying with all food safety requirements easy. Ruslan points out that the system not only eliminates human errors but also provides employees real-time access to data, making it possible to retrieve information from wherever they are while ensuring the accurate and timely performance of all procedures.



Safety first
Ruslan suggests that hotels that have their eye on the future should adopt the digital solutions offered by the digital food safety system FoodDocs. He has discovered that by making this decision, his team has not merely defined the current and future measures to ensure food safety that serve the interests of the guests of Holiday Inn, but could also be seen as an example for the food industry as a whole.
FoodDocs offers every food handler an accessible and efficient tool that reduces administrative burden and makes it easy to prove complete compliance of their business to external partners.
"The importance of food safety is no secret. This is a matter that involves huge risks. So, it is necessary to be careful and operate in such a manner that food safety is ensured at all levels," states Ruslan Bigun, summing up.
FoodDocs was founded in 2017. The company can boast clientele consisting of large retailers and hundreds of coffee shops, restaurants, small and medium companies whose core business is connected with food handling. FoodDocs has over 9000 users across the world.