FOOD SANITATION RULES POSTER
Feel free to use our free Food Sanitation Rules Poster.
Just enter your email and download the template.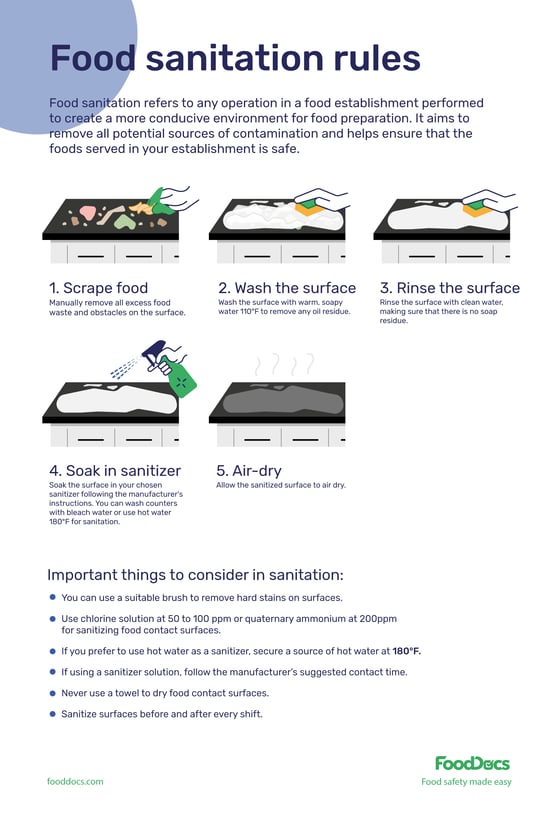 The food sanitation rules require someone at your restaurant to be well-versed with applicable requirements for sanitation
The food industry cannot stress the importance of food sanitation and protection of food from contamination in a food establishment enough. Public health departments and customers always prioritize the cleanliness and food safety practices of an establishment. A study has shown that an unsanitary establishment is the longest food safety concern remembered by a proportion of customers.
These dissatisfied customers are also likely to spread the word. All food handlers must be trained to ensure that your food business unit complies with minimum sanitation standards. The food sanitation rules require someone at your restaurant to be well-versed with applicable requirements for sanitation and have undergone adequate food handler training courses administered by authorized organizations.
In addition to aiming for return purchases from your customers, good food sanitation keeps the sale of food items safe for customers. It is every food business team's responsibility to know all the necessary daily operations that will help keep the working environment of your establishment free from food contamination and imminent health hazards. Awareness of this aspect also covers compliance with significant food safety rules such as the Sanitary Transportation of Human and Animal Food of the FSMA which is a part of licensing requirements.
In this article, we will be discussing more food sanitation rules for food establishments.
What does food sanitation mean?
Food sanitation is the operation of restaurant teams that ensures a clean and well-maintained sanitary condition without the risk of contamination and releasing hazardous foods. It is an essential part of every food safety plan and food handler training requirement to protect the health of individuals from any imminent health hazard.
The jurisdiction of food sanitation consists of several operations that ensure the exclusion of contaminants in a food working environment. Food sanitation must be applied for preparing ready-to-eat food and retail food items to protect the customers. It must also be applied to personal hygiene such as in proper use of a handwashing sink.
Food sanitation involves the correct way of cleaning and sanitizing foods, preparing them, organizing them in food storage, and serving them or through food deliveries. It also includes having a potable water supply for cleaning and preparing raw food products and ensuring that common food allergens are far from non-allergenic ingredients. This food safety aspect aims to create an environment free from any risk-causing factors for the customers.
Operations involved in food sanitation
Food sanitation is part of food facilities' internal training program and regulation of food handler orientation. Its constant application serves as a health department regulatory guideline for public health district authorities certification programs.
In addition to sanitizing food contact surfaces, food sanitation involves other operations to help prevent food poisoning or food illness such as the following:
Storage
Proper storage of perishable foods equipped with an appliance thermometer.

Place cooked leftovers or raw food in shallow containers or leak-proof plastic bags before storing them in the refrigerator to prevent meat juices from contaminating other foods.

Keep foods separate on individual packages.

Keep cold foods cold, and hot foods hot with proper holding temperatures.

Arrange refrigerated foods according to their required level of cooking. Those that need minimal to no processing (e.g., ready-to-eat food) must go to the top shelves, whereas raw foods such as raw meat products to the bottom.
Cooking
Use of properly calibrated food thermometer for measuring the internal safe temperature of cooked foods.

Allow cooked foods to rest for a few minutes before carving to ensure thorough cooking.
Preparation of foods
Use separate cutting boards when preparing cooked or ready-to-eat food and fresh produce.

Use a clean produce brush for preparing firm produce (e.g., fruits and root crops).

Ensure enough supply of hot and cold water for preparing foods.
Cleaning
Use a designated handwashing lavatory for washing hands, and never for preparing foods.

Use suggested cleaning and sanitizing materials.

Sanitize food packaging and containers.
Regulatory agencies such as the Food and Drug Administration require food sanitation to protect customers. Individuals who have weak immune systems such as pregnant women, children under the age of five, the elderly, and individuals with a medical condition are particularly susceptible to foodborne illnesses and allergic reactions.
It is the responsibility of food establishments to uphold high regard for control for safety food. Additionally, proper food sanitation can help reduce unnecessary food costs and help fulfill applicable requirements during a complete inspection from health departments and recognized organizations for certifications.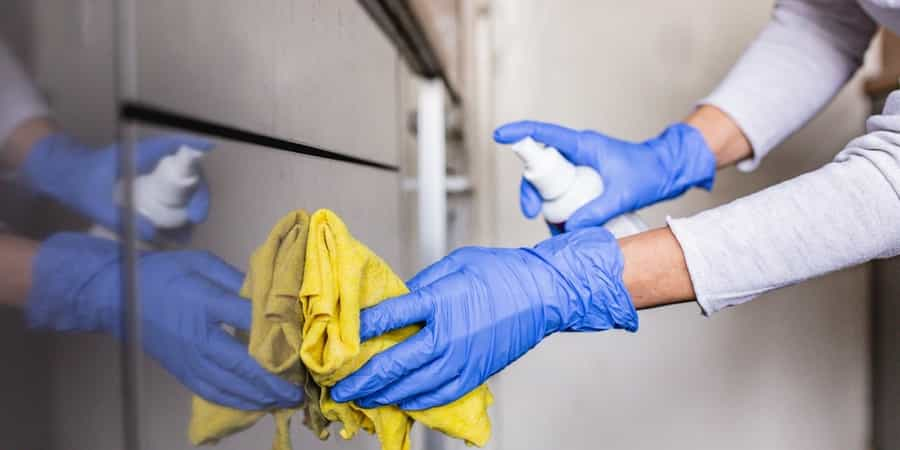 What is a food sanitation rules poster?
A food sanitation rules poster is a visual tool that contains basic sanitation guidelines for food handlers working in the food industry. This poster focuses on how to specifically clean and sanitize areas of your food service establishment or processing facility while creating an environment that is not susceptible to contamination of food.
The food sanitation rules poster gives specific guidelines on preparing dishes, utensils, and food contact surfaces for sanitizing if you do not have an available dishwasher between food preparation. This simple step is essential to ensure that the sanitation process becomes effective and will not affect the safety of your foods.
The whole process of sanitation must include the following step instructions:
Manually remove all excess food waste and obstacles on the surface.

Wash the surface in contact with food with warm, soapy water rinse (43°C/110°F) to remove any oil residue from the surface. Use an appropriate brush if needed.

Rinse the surface with clean water, making sure that there is no soap residue.

Soak the surface in your chosen sanitizer following the manufacturer's instructions. You can wash counters with bleach water or use hot water (180°F/ 82°C) for sanitation.

Allow the sanitized surface to air dry.
This poster also includes information such as the recommended concentration of common surface sanitizers, water temperature for sanitizing, and other additional preparation for sanitation to prevent bacteria growth. Sanitation includes the counter for customer self-service and restroom facilities, not just the food preparation area.
In addition to the rules of food sanitation poster, we also offer other food safety documents such as an informative poster for minimum cooking temperature for raw meats and cleaning schedule templates. We have compiled these food safety documents for your convenience and offer everything for free! Check out our HACCP plan template hub for more.
At FoodDocs, we also offer free food safety tools such as a food safety quiz that can become part of your internal training program.
Who needs a food sanitation rules poster?
Food sanitation is an essential and non-negotiable aspect of food safety for any common facility and food business. This means that sanitation will always be part of your day-to-day operations whether you are running a restaurant, long-term care facilities, a mobile food unit, farmers market vendor, a school cafeteria, a food processing plant, a consumer retail food store, or any food joint.
To uphold the responsibility of maintaining food safety during your hours of operation and preventing releasing hazardous ready-to-eat food, the food sanitation rules require someone at a restaurant to be well-versed on how to apply sanitation procedures. Use this poster as part of your business food handler training program.
Why is sanitation important?
Foodborne illnesses are most likely from food facilities that do not practice sanitation. The lack of sanitation makes food unsafe for consumption. Every food business is expected to have a very high standard for maintaining sufficient food sanitation. In fact, unsanitary conditions and hazardous foods in a licensed facility can be grounds for a serious penalty during food safety annual inspections from health departments or any regulatory authority.
Food sanitation significantly reduces the risk of causing any food product sample safety issues, consumer complaints, and unnecessary food costs, including a foodborne illness outbreak or harming consumers from food contamination. Control for safety is achieved by regularly applying food sanitation rules. It also helps create a conducive environment for working and additional preparation in every communal kitchen of the food industry to help keep contaminating factors such as pests out of your area.
In general, food sanitation includes the following aspects:
Personal hygiene and employee health (e.g., proper use of food service gloves and handwashing stations)
Cooking raw meat to the correct food temperatures
Control of common food allergen
Adequate storage facilities for ready-to-eat foods (e.g., adequate temperature controls for holding food in ice, heated cabinets, or steam tables)
Equipment maintenance (e.g., regular cleaning of meat slicer and refrigerator for frozen food)
Sanitizing of food contact surfaces
Packaging for prepared food (e.g., sanitation and storage of food packaging containers)
Pest management
Food waste management
These mentioned food safety areas help create a safe food preparation environment. They are also the main areas that every health department inspector and public health authorities check. Food sanitation is an essential part of pre-opening inspection as well as post-closing. Any consumer complaint about sanitation may warrant public inspection from authorized government units.
The keys to consistent maintenance of food sanitation are to properly train market operators and food handlers to perform the base of operation and monitor them religiously. The food service sanitation manager is responsible for knowing the food sanitation rules and communicating them with their employees.
How can I help my team keep in mind food sanitation rules?
Food handlers can never neglect sanitation and food safety responsibility in a food establishment. Doing so may increase the chances of your business closing down for putting customers at risk. Food sanitation rules involve several aspects of safe food operations and must be performed simultaneously. Forgetting to do a particular food sanitation task may get people sick.
As the food market manager in charge of operation for the supervision of food handlers, you need to train your kitchen staff on how to prepare food products in a sanitary environment. A great tool to teach your team is to use our free Food Sanitation Rules poster. This poster was built specifically to help food workers remember how to perform sanitation and which sanitation preparation before service may cause problems when forgotten.
With all of the many food sanitation operations that you need, how will your team handle additional food safety requirements? To help you cover food sanitation operations, FoodDocs is here to the rescue!
At FoodDocs, we have created a smart digital solution to help food market operators remember when to perform and know how to properly execute food operations, including food sanitation tasks. With our digital solution, you can keep your working environment clean while ensuring that the internal temperature of the food product samples you are preparing will always hit the minimum temperature. Our system covers aspects of operations from pre-opening inspection to managing business food handler training certificates.
Our digital solution offers every food business unit the following benefits:
Help your team remember all food safety and sanitation tasks with our system's smart notification alerts. This feature can be used to alert employees of the food service industry about food sanitation activities. With a smart notification system, food handlers will never forget to perform a cleaning task and your establishment can stay conducive for working at all times.

You can also get detailed instructions on how to perform cleaning procedures and rules on sanitation such as proper cleaning solutions and their appropriate concentrations from our food safety app. With this feature, onboarding and training for food service will be much easier and become seamless. Our system can become an integral part of your food handler training module.

Faster and more accurate food safety monitoring with our automatically generated monitoring forms equipped with an auto-fill feature. Your team can save time from manually entering the information as our system uses previously logged data to prefill your monitoring logs.
Food safety and sanitation tasks in FoodDocs
Our digital solution was not only made for your team, but it also offers benefits for food safety managers. With our digital Food Safety Management System (FSMS), food market managers can get the following benefits:
You can get a food safety management system fit particularly to your food safety operations in just an average of 15 minutes. Building a comprehensive FSMS has never been this fast!
Get to manage your team remotely and save 20% of your time using our real-time dashboard. With this feature, you can get an overview of your food safety operations with just a few clicks. You can identify areas that need more attention with this dashboard.
You can also get a digital cloud storage that can act as your centralized storage system for digital documents. Keep all of your essential information in a safe and convenient location.
Our digital solution was made to make food safety and sanitation rules compliance easier. With our system, you can cut the repetitive tasks and allow your team to focus more on other aspects of your food business unit.
Powered by artificial intelligence and a machine learning program, our system can automatically generate a comprehensive digital FSMS in just 15 minutes. All our system needs are information about your operations, and it will do the rest for you. Answer a few basic questions about your business unit and get a digital FSMS immediately after.
Experience our services and features firsthand by availing of our free, 14-day trial now. Join our list of 20,000 customers who are enjoying food product safety compliance with our digital FSMS and always get a passing score from any state-certified health department complete inspection fast.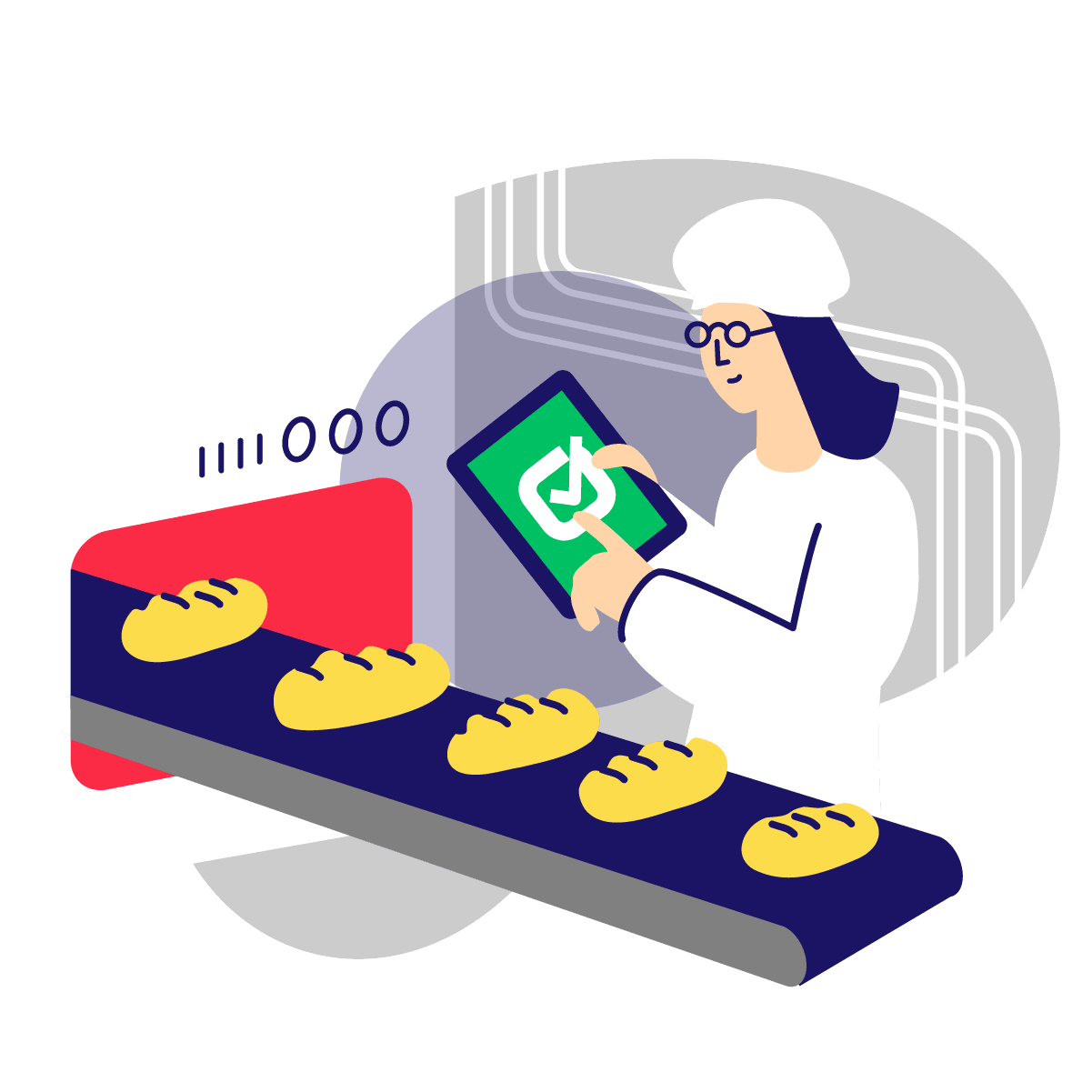 Switch to digital in 15 minutes

An automated setup enables you to go digital in 15 minutes

Our app notifications help your team to remember all daily tasks bam

Save time on supervising and use automatically filled monitoring sheets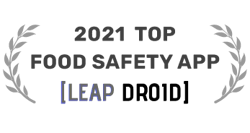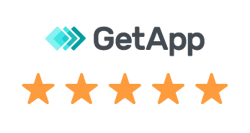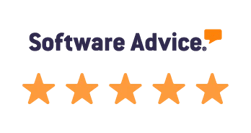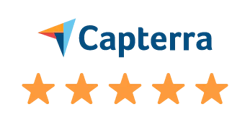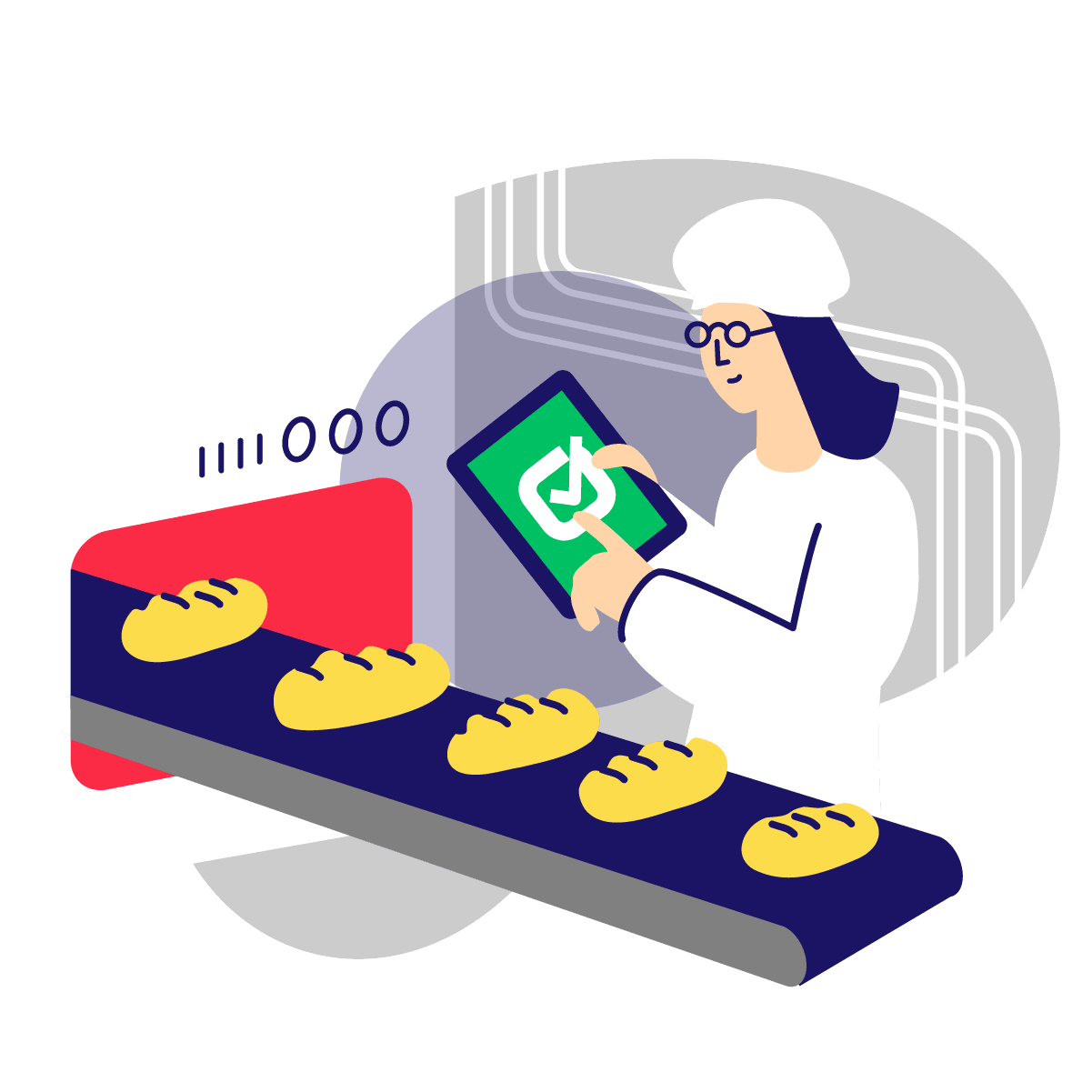 No need to hire a food safety specialist to open your food business

Saves time - artificial intelligence is 500 times faster than a consultant

Let's you change your HACCP content at any time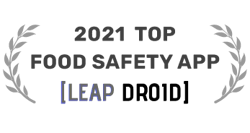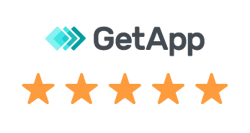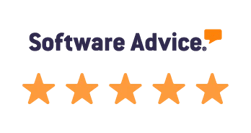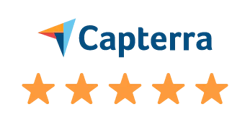 Easy app for monitoring to have an instant overview
Implement your

Food Safety System

in 15 minutes

Easy app for monitoring

to have an instant overview
Ready-to-use

HACCP Plan

in 1 hour