Get a simple and powerful overview of the Food Safety Management System (FSMS) from all your business locations on real-time dashboard. See in real-time who follows food hygiene rules and which units or departments have issues. Use it on desktop or mobile devices.
Applies to:
Food handlers, quality managers, quality specialists, quality assurance specialists, food business owners/managers, chefs, franchise owners, ghost kitchen owners, etc.
FoodDocs' dashboard is built like a traffic light. If everything is correct and completed on time, the colour is green. If something needs your attention, the light turns yellow, while the critical issues are displayed in red.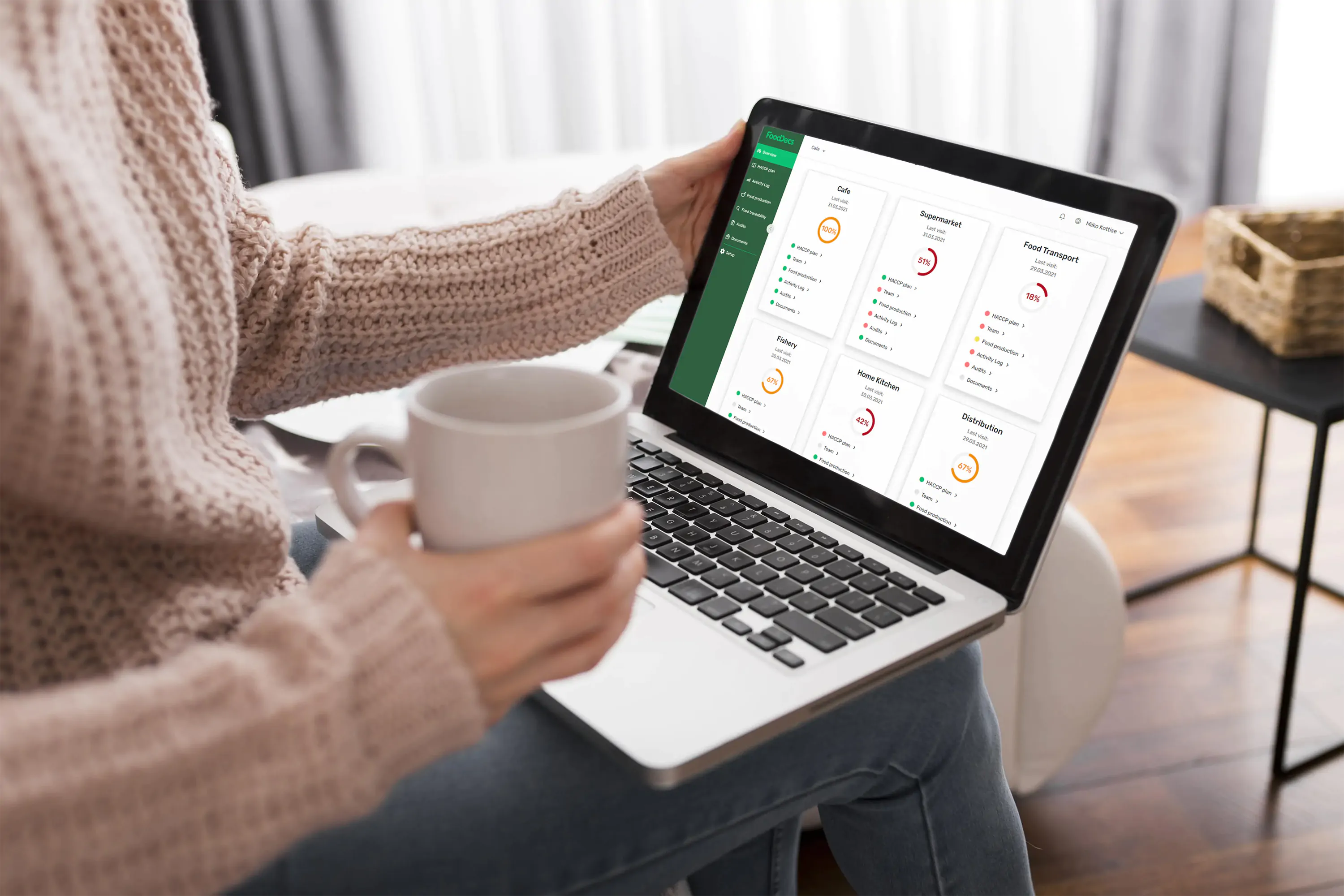 Everything is covered! This is what you can view on your dashboard: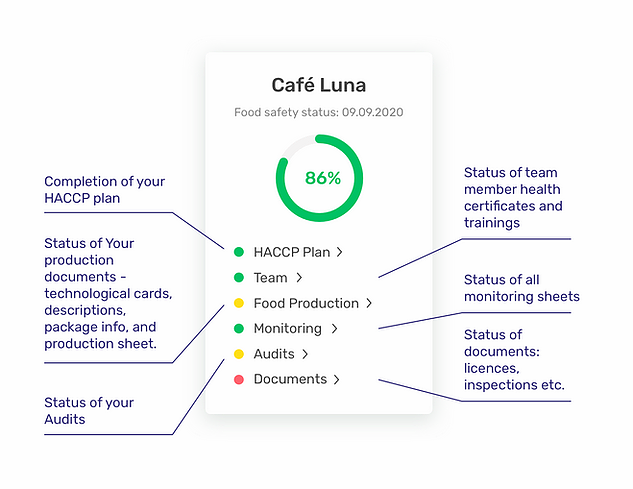 Check also these popular templates