Customised hazard descriptions and control measures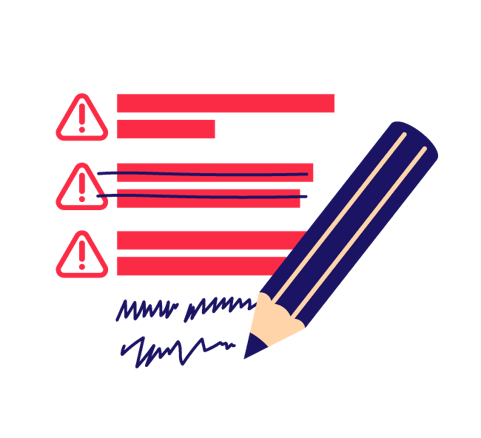 Reduce human errors and apply uniform food safety standards across all business units of your company. Use our simple built-in tool to customise the entire HACCP plan to suit the specifics of your business. Pretty neat, eh?
Applies to:
Franchises, retail and food service chains, ghost kitchens, small producers with specific processes
Step 1: Fill out the questionnaire
FoodDocs helps to get a HACCP plan faster than any other option you can find - in less than 2 hours! Read more here.
---
Step 2: Start customising your plan
We direct you through a step-by-step questionnaire about your company's profile when you sign up:
In each section of the digital plan there is an EDIT icon that lets you edit your food safety control measures.

You can add new processes by clicking ADD PROCESS.

You can add new food-related safety instructions by clicking ADD NEW.

By clicking DETAILS you can edit the details of your control measures: e.g. wording, types of hazards, likelihood, severity, level of risk (control point, prerequisite program, operational prerequisite program, or critical control point), etc.

After finishing all your modifications, click SAVE and CONFIRM PLAN.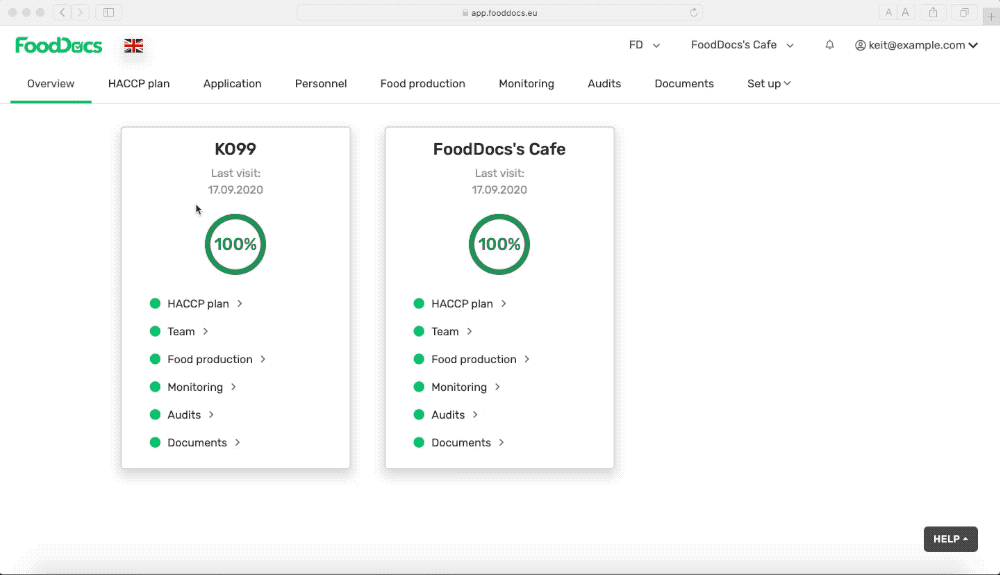 Fun fact:
After completing your plan, you can download or edit it at any time you wish. This is just one of the advantages of a digital HACCP plan! Read more.