Automated readings from temperature sensors and barcode readers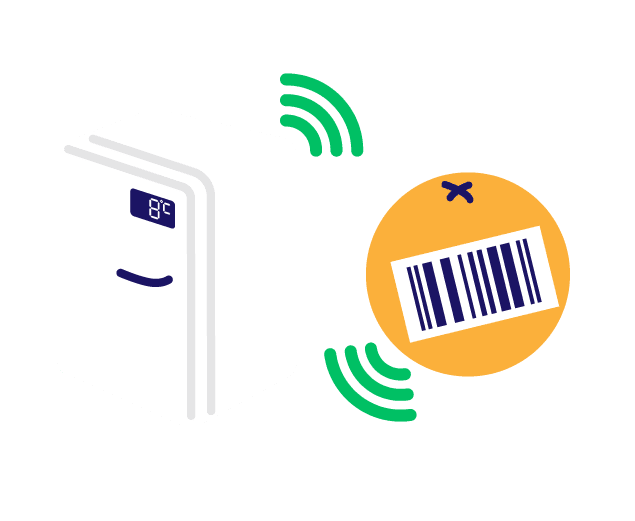 Our system can be easily integrated with food safety temperature sensors, making all your food safety management information accessible from one dashboard. In other words, if you have smart fridges or if you're using hot, cold or core temperature sensors in your kitchen, all data can be directly forwarded to your FoodDocs dashboard or management.
Why is it important? The information about open or broken fridges needs to reach the store manager or the chef first. They will be able to take corrective action - whether to close the door, restore or reheat the food, or throw it away. If the information goes only to the maintenance company, the corrective action cannot be undertaken straight away, and food safety and hygiene cannot be guaranteed.
Applies to:
Food handlers, quality managers, quality specialists, quality assurance specialists, food business owners/managers, chefs, ghost kitchen owners, franchise owners, etc.
To make filling in your traceability monitoring sheets especially easy, our native Android/iOS app has a built-in barcode reader to recognise the products for a faster fill-in. May the scanning commence!
Contact our team to inquire more about automated readings and integrations.