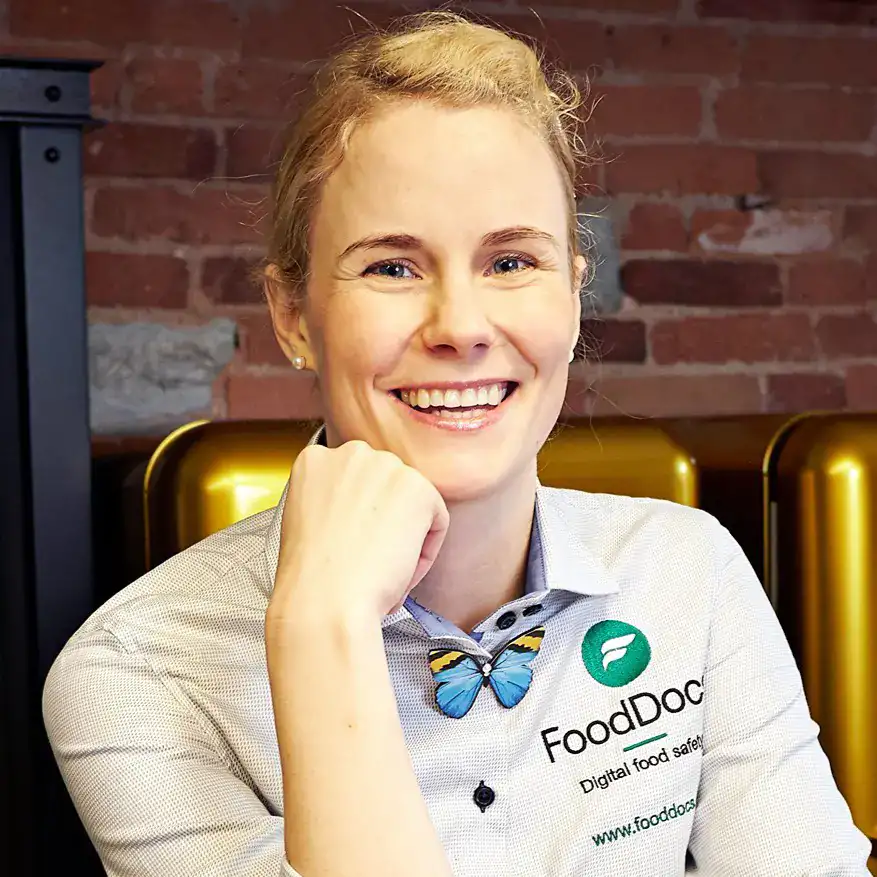 Karin Repp
COO
karin@fooddocs.eu
http://linkedin.com/in/karin-repp/
Msc Food technology

At FoodDocs, I am using my 20+ years of food sector experience to guarantee all our systems are working well. I help to make sure our development team has a roadmap and that our sales people never lack the necessary tools to help our customers. I am that bright and useful link between the product development ninjas and our sales queens.

My heart starts to beat faster when I can optimise useful processes. That's what I love to do in life and luckily, it's my job in FoodDocs. I also lead the implementation of bigger projects and pilots: when someone has a great idea, I will make sure we can put it to work.

When not implementing ideas, I love spending time in the company of my family and good books. Or dreaming up great projects for the future. Fun fact: that's actually how FoodDocs got started. I dreamt of it and then... never looked back.