Digital storage and activity log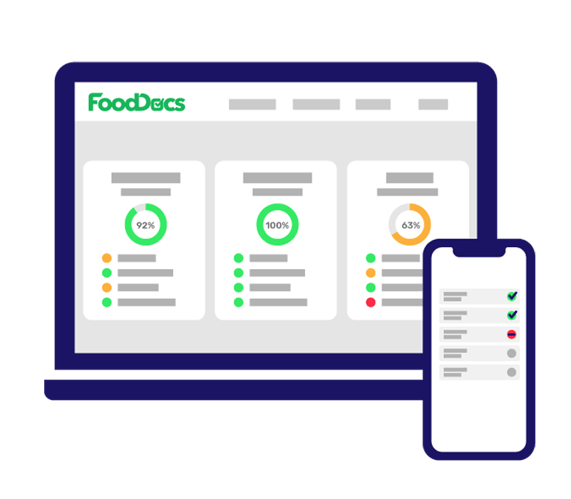 One dashboard to rule them all! Easily check monitoring results, manage product recall processes and provide due diligence documents to customers or local authorities.
Applies to:
Quality managers, quality specialists, quality assurance specialists, food business owners/managers, ghost kitchen owners, chefs in a production company, retail, wholesale, etc.
Option 1: Check monitoring results
Step 1: Create a NEW AUDIT and select the audit template you created before.
Step 2: Go to Monitoring menu and select what details you want to view

---
Step 3: Select the date range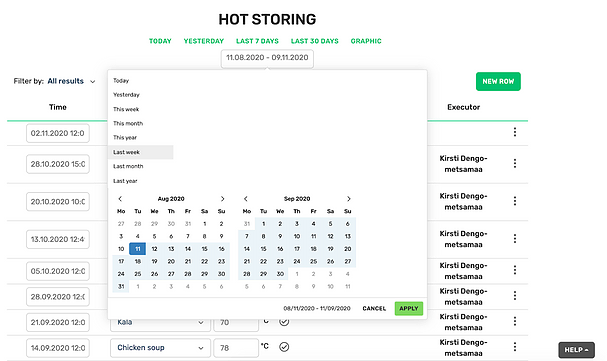 ---
Option 2: Recall products
Step 1: Open production traceability monitoring log sheet
---
Step 2: Search the product by the ingredient name, batch number or expiry date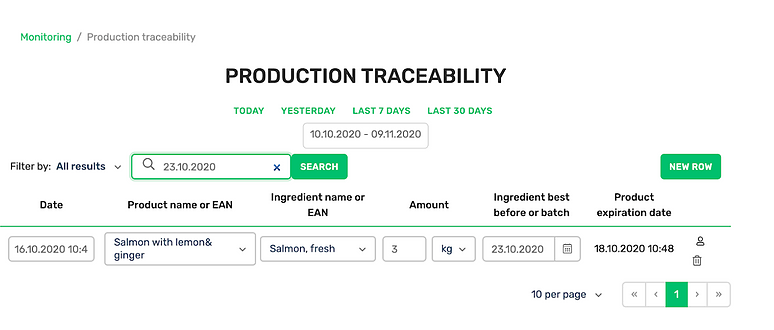 ---
Step 3: Recall only relevant products to minimise damage