Digital storage and activity log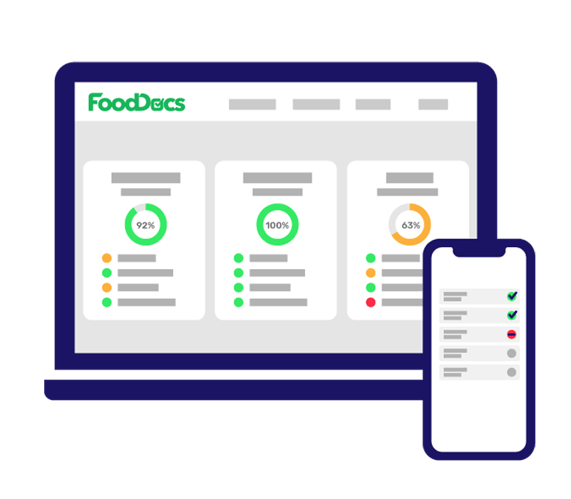 One dashboard to rule them all! Easily track all your process in real-time
Applies to:
Quality managers, quality specialists, quality assurance specialists, food business owners/managers, retail, wholesale, local authorities, etc.
Timeline: The column diagram will give you an overview of all your tasks (complete and incomplete) for a given day. You can choose between a weekly or a monthly view.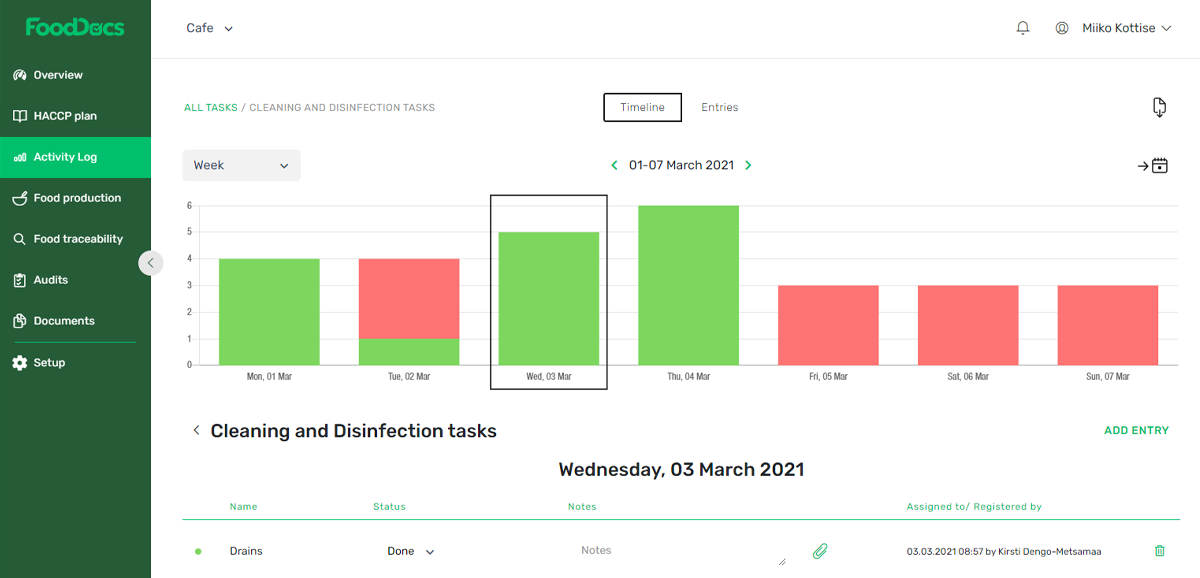 On your selected day, you will see a full list of tasks that need to be recorded. The tasks that are done have a green status dot next to them. The tasks with a red status dot next to them must still be recorded.
Entries: This view gives you a list of all the set monitoring tasks.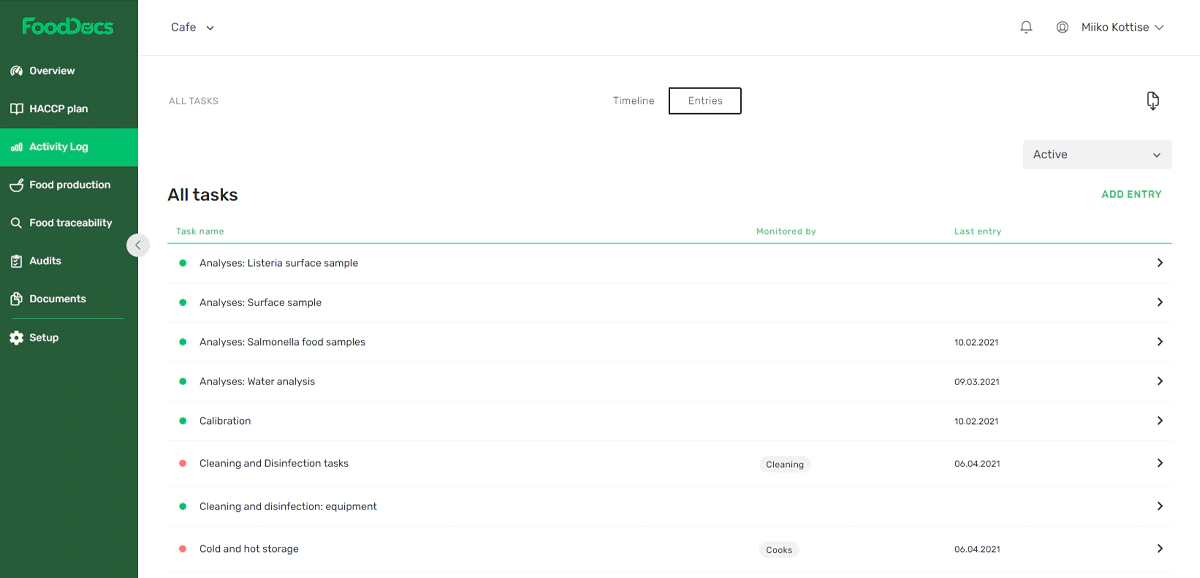 To see the recordings, select the task you would like to look at. You will then see a list of all the dates when a recording was made.
To see the content/data of a task on any day, just click on the row to open it.
Check also these popular templates